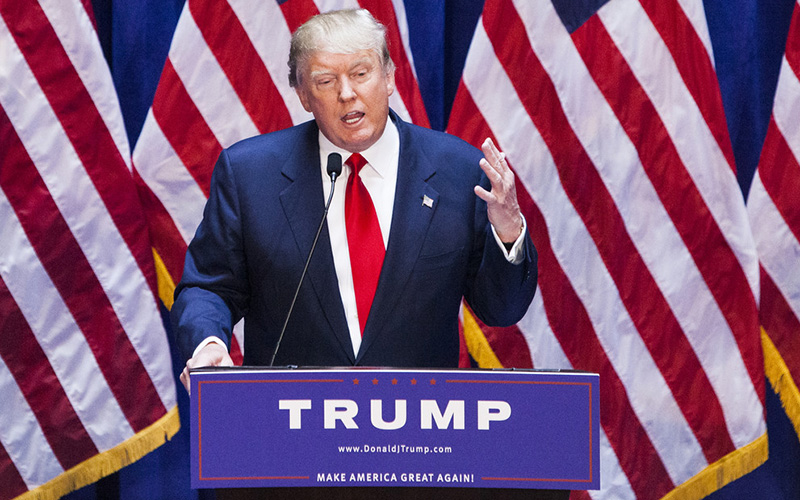 Donald Trump still thinks he has a chance at being the President of the United States.
After decades of teasing, the real estate mogul/reality TV star/overall annoying person announced today (Tuesday, June 16th) that he will officially be running for President of the United States.
Trump is seeking the GOP nomination for President in 2016.
"So, ladies and gentlemen, I am officially running for president of the United States, and we are going to make our country great again," Trump told an audience that had assembled inside the Trump Tower in New York City.
According to Trump, he will be the "greatest jobs president God ever created" and he dons himself as the "most successful person ever to run for the presidency by far."
Trump also promises to bring back the American Dream in a way that is "bigger, better, and stronger" than ever.
We all know there's no way in HELL anyone is going to take Donald Trump the least bit serious in his efforts to run for President, but if he wants to waste his time and money, he has the right to do so.
Peep the highlights from his announcement (via NY Times) below:
Be the first to receive breaking news alerts and more stories like this by subscribing to our mailing list.