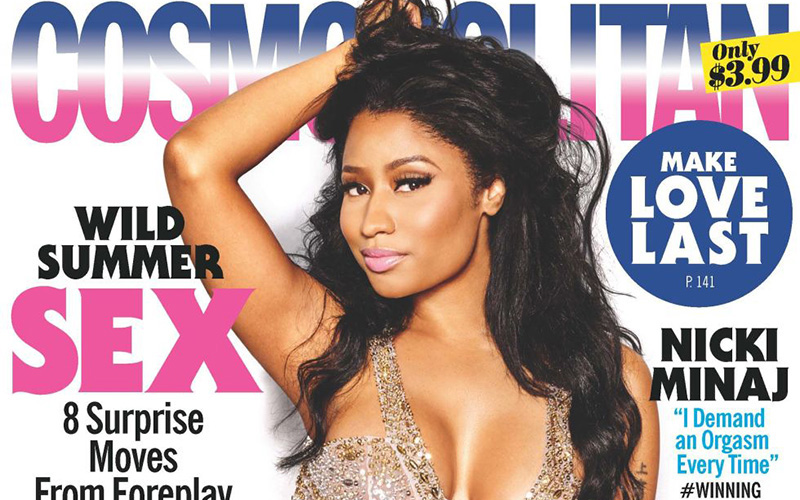 Nicki Minaj is all about being pleased when it comes to the bedroom.
In her July cover issue for Cosmopolitan, Nicki reveals that she demands that her sexual partner makes her climax.
Or, in other words … if you can't f*ck the sh*t out of her, then it's best not to even try.
"I demand that I climax. I think women should demand that. I have a friend who's never had an orgasm in her life. In her life! That hurts my heart.It's cuckoo to me.

"We always have orgasm interventions where we, like, show her how to do stuff. We'll straddle each other, saying, 'You gotta get on him like that and do it like this.'

"She says she's a pleaser. I'm a pleaser, but it's 50/50."
We guess this means Meek Mill knows how to lay the pipe because Nicki ain't fooling with no minute man.
In addition to revealing that she requires orgasms during sex, Nicki also talked how many children she wants to have, the inspiration behind her latest album 'The Pinkprint' and more.
Check out the sexy pics from the shoot below and click here to read more snippets from the interview!
Be the first to receive breaking news alerts and more stories like this by subscribing to our mailing list.