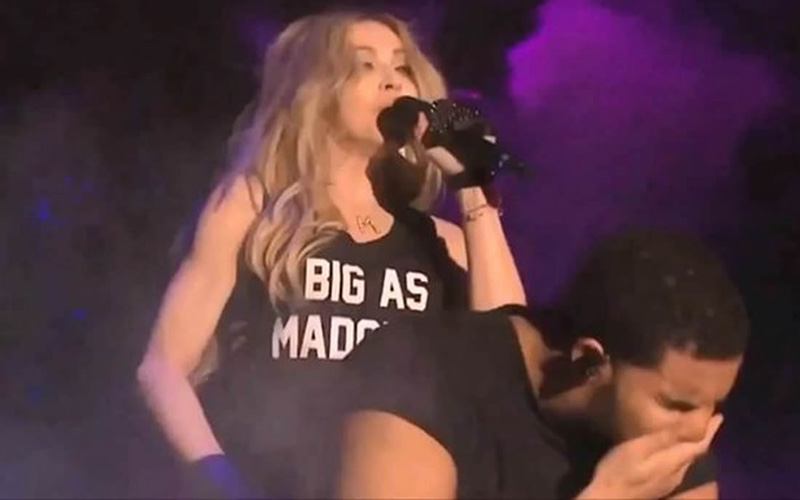 Apparently, Madonna feels some type of way about how Drake responded to that kiss she planted on him at Coachella.
As we previously reported, Drake appeared to be disgusted after swapping spit onstage with the Queen of Pop.
Now Madonna is claiming Drizzy begged her to kiss him, and she obviously regrets doing so.
During a chat for "Saturday Night Online," a fan asked the Pop star what advice she would give her younger self knowing what she knows now.
Madonna responded:
"Don't Kiss Drake, no matter how many times he begs you to."
Madonna also doesn't seem too impressed with Drizzy's kissing skills. Either that or she's trying to call him a woman. She said in response to a fan asking if Drizzy was a good kisser:
"I kissed a girl and I liked it."
LOL … Someone sounds salty!
Sources close to Drake later told TMZ the rapper actually loved the kiss and that his was reaction was solely based on the bitter aftertaste of the lipstick she was wearing.
Madonna also revealed in her "Q&A" segment that she wants to collaborate with President Barack Obama and Britney Spears.
Watch the video below, and look out for her Drake comments at the 2:10 and 8-minute marks:
Be the first to receive breaking news alerts and more stories like this by subscribing to our mailing list.