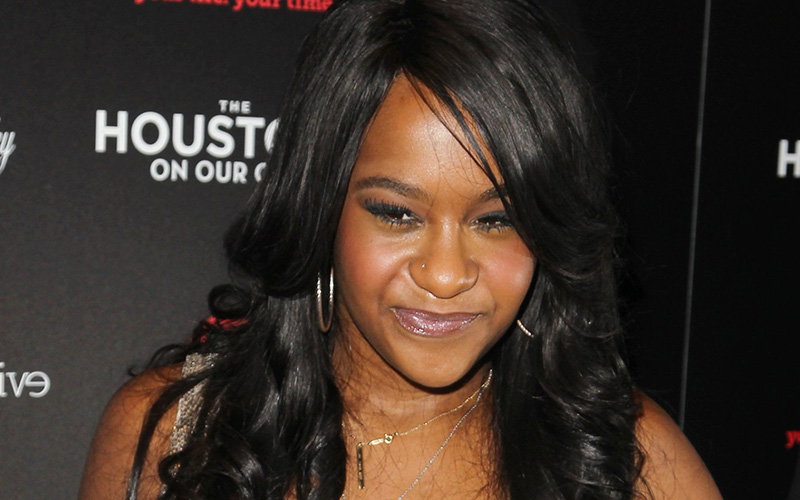 Are Bobby Brown and his sister Tina Brown lying about Bobbi Kristina's health improving?
During a concert this past Saturday (April 18.) at the Verizon Theatre in Grand Prairie, Texas, Bobby told the audience Bobbi Kristina has awaken out of her coma.
"Bobbi is awake. She's watching me."
Less than 24 hours later, Bobby's sister Tina Brown posted (then later deleted) a message on Facebook confirming that Bobbi Kristina is awake and no longer on life support.
So many messages,sorry can't answer them all right now but I will get to them later.. Just allow me this time with my family,,yes,she woke up and is no longer on life support!!!!!:):)God is good!!thanks for your prayers,,still a process,but she is going to be ok:):):):).
But just when things begin to look up for the 22-year-old, who drowned in a bathtub at her Georgia home in late January, a new report from TMZ claims otherwise.
The Houston family is saying that Bobby Brown and his sister Tina's statements aren't true, and that Bobbi Kristina is not awake, still on a ventilator and remains unresponsive.
Sources connected with the Houstons tell TMZ, they have no idea where Bobby Brown is getting his information that Bobbi Kristina was awake, nor do they know why Tina said she's awake and no longer on life support.

Gossip Cop first reported the conflicting positions between the Browns and the Houstons.

We're told the Houstons are clear … "She's in the exact same condition she was in when she went into the facility." They say there is "minimal" reaction … an occasional eye blink, but that's it.

The Houstons say Bobbi Kristina is still on a ventilator.
SMH!! We bet our whole year's salary that Bobbi Brown has no clue what he's talking about. Any takers??
Be the first to receive breaking news alerts and more stories like this by subscribing to our mailing list.