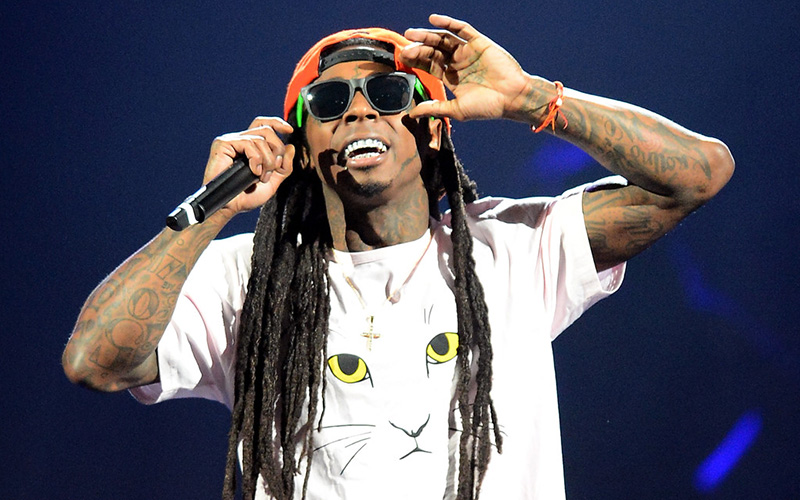 Lil Wayne has more to worry about than threatening Birdman and Young Thug with lawsuits.
The Young Money head honcho is being sued by his former tour bus driver Mark Jones, who claims Weezy went HAM on him and pulled out a gun threatening to kill him when he stopped to fill up the bus after a concert near Buffalo, New York.
According to the NY Daily News:
"I want to get to the hotel now," Wayne demanded, and threatened to beat the driver up, Mark Jones said in a lawsuit filed in Manhattan Supreme Court.

Jones said in the papers he did as he was told but Wayne "did not stop yelling, cursing and threatening."

Wayne, 32, whose real name is Dwayne Carter but who answers to Weezy, then threated to pistol whip the driver and sic his security goons on him, Jones claimed.

Fearing for his safety, Jones said he pulled over and the "Lollipop" rapper hopped out and "taunted" him to fight. When he refused, Wayne hopped back on and "resumed his tirade."

When they got to a toll booth, Jones said Wayne once again demanded that the driver get out and fight him.

Jones said he refused again, at which point Wayne ordered everybody to the back of the bus and pulled out a gun.

Wayne "then cocked the gun and at close range to (the driver) pointed it directly at him and said, 'I want to get to the hotel now,'" the papers said.

Jones said he drove the rest of the way with Wayne holding a gun to his head – and quit once they got to the hotel because "he feared for his life" and "was emotionally traumatized."

The driver noted that during Wayne's tirade that "all the passengers rode in silence" but at least one of them sent "texts or emails about the defendant's conduct, including his gun use, to (Wayne's) manager, Cortez Bryant."

Bryant was standing outside the hotel waiting for the bus when it arrived, he said.
Jones is suing Wayne for false imprisonment, assault, and emotional distress.
Something sounds a tad bit fishy about this story … or is just us?
Be the first to receive breaking news alerts and more stories like this by subscribing to our mailing list.