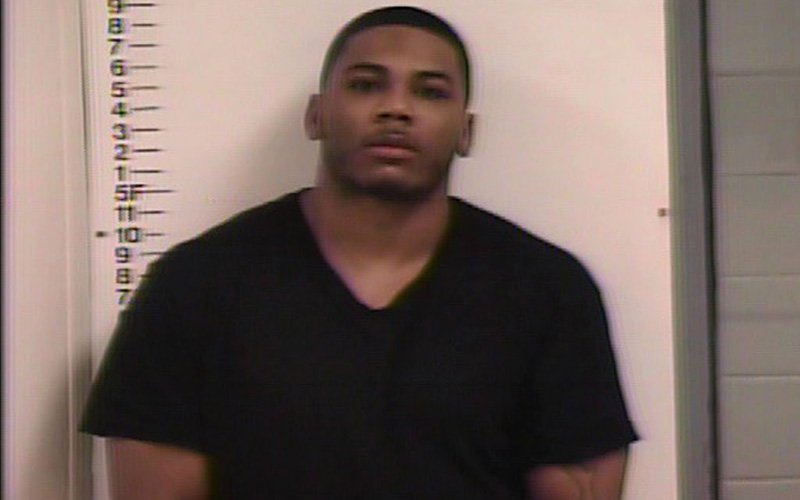 Nelly was arrested over the weekend after cops found drugs and guns on his tour bus.
The 40-year-old rapper was riding in Tennessee Saturday morning (Apr. 11) when a state trooper pulled him over for failure to display a U.S. Department of Transportation and International Fuel Tax Association sticker.
Cops ended up smelling weed on Nelly's bus and conducted a search of the vehicle.
Cops say they found a baggie with crystal rocks that tested positive for meth, and a small amount of marijuana in the sleeper area of the bus. They say they also found quite the stash of guns — a .50 caliber pistol, a .45 caliber pistol, and a .500 magnum Smith and Wesson.

Nelly was booked for the meth — a felony — and misdemeanor marijuana possession. He was also booked for drug paraphernalia — cops say there were about 100 small Ziplock bags commonly used for the sale of drugs.

Another passenger, Brian Jones, was busted for possession of a handgun.
Nelly was later released on a $10,000 bond. He is due in court June 19th.
If you can recall, this isn't Nelly's first run-in with the law over drugs and guns. Back in 2012, cops found 36 small bags of heroin, over 10 pounds of marijuana, and a loaded .45 caliber pistol on his tour bus. Luckily for Nelly, one of the men on the bus took the fall and he was released without charges.
Seems like Nelly should be taking the same advice he gives his kids on "Nellyville," and stay the hell out of trouble's way.
Be the first to receive breaking news alerts and more stories like this by subscribing to our mailing list.