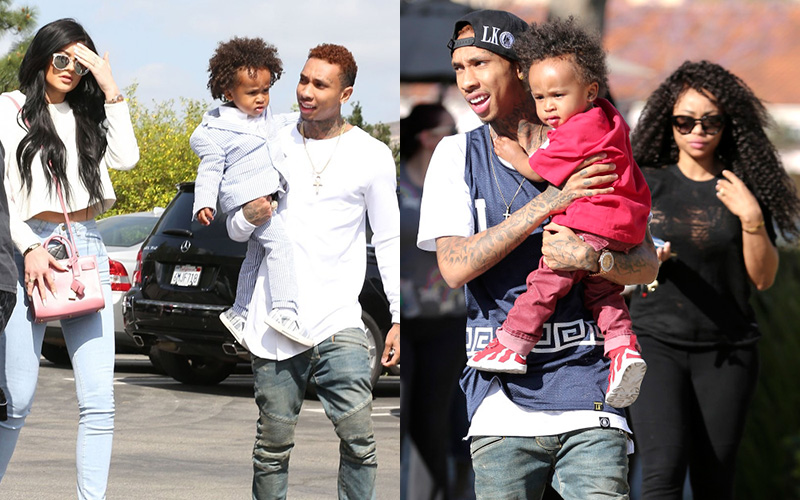 Kylie Jenner may be way in over her head dating Tyga.
A source tells Hollywood Life that Kylie stays in constant fear of losing Tyga to his ex/baby mama Blac Chyna, who has reportedly been messaging her, saying that it's only a matter of time until they get back together. The source said:
"Wiz and Amber getting back together has made Kylie super paranoid. Blac Chyna has been taunting Kylie about it, sending her messages, saying that she's going to get Tyga back too, that she's a real woman, and he'll eventually come back to her. Kylie's very worried. It's causing major drama for them, which is exactly what Blac Chyna wants."
The source also claims Kylie is extremely intimidated by Blac Chyna's body and looks and she's doing anything and everything to keep Tyga's attention.
"Kylie loves to get Tyga's attention. Kylie is terribly intimidated by his ex, Blac Chyna, and always feels like she has to compete with her. Chyna is this voluptuous, sexy woman who has made a name for herself with her provocative look. Kylie feels like she has to do outrageous things with her looks to keep Tyga interested."
Hmm… Do we believe it? It doesn't sound too far-fetched.
Be the first to receive breaking news alerts and more stories like this by subscribing to our mailing list.