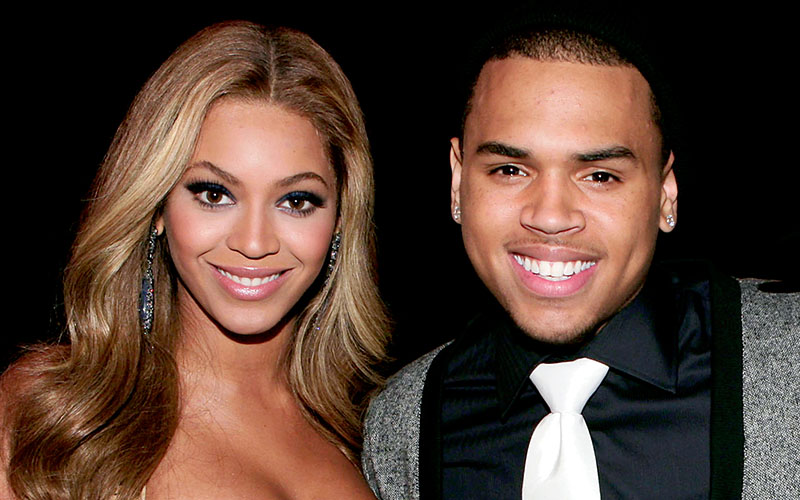 Beyoncé inadvertently ended up on the receiving end of a little online backlash last week when Chris Brown released a remix featuring him of her song "Jealous."
The original song appears on Beyoncé's self-titled surprised album, released in 2013, and it is also on the album's re-release, which was put out last December, and Brown apparently recorded a version he hoped to be used for the aforementioned re-release.
He tweeted (then deleted) a link to the track via Twitter and wrote: "I did the jealous remix some months ago for the Beyoncé collaboration album but it was never used. Glad you guys get to hear it," referring to the Platinum Edition re-release of 'Beyoncé,' which featured remixes from Nicki Minaj, Pharrell Williams and Kanye West.
Beyoncé has yet to comment on the situation (and likely won't), and even though neither she nor her camp are promoting the song as an official remix, some of the singer's fans still took issue with it.
Beyoncé considers herself a proud feminist, and even used audio from Chimamanda Ngozi Adichie's TED talk about feminism in her hit single "***Flawless," and some feel that a collaboration with Brown — who was charged in a domestic violence incident when he beat Rihanna in 2009 — clashes with that feminist image, like these Twitter users:
I never thought @Beyonce could disappoint me – until she collaborated with Chris Brown. Via @mashable: http://t.co/GPRE1P2GXj #jealousremix

— Kristen Amiet (@KrissiAmiet) April 3, 2015
Was really hoping the Beyoncé + Chris Brown collaboration was an April fools joke. — Jason Isbell (@JasonIsbell) April 3, 2015
Let me get this straight….Beyoncé (a claimed feminist) made a remix with a man who beat a woman…o k.

— simha (@Ste_uterpe) April 3, 2015
But what these Twitter users don't realize is that Beyoncé did NOT collaborate with Chris Brown. All he did was take the song, add in his vocals and slap the "remix" label on it. It's likely that he sent it to her team to be considered for her album, but they (obviously) rejected it.
So you can all stop being mad now. Beyoncé had NOTHING to do with this.
According to Sandra Rose:
Word has it that Brown, who is hated, I mean HATED by the Carter-Knowles camp, was so desperate to be associated with Beyonce, that he secretly recorded his lame vocals on a remix of "Jealous" without asking for her blessing.

Brown tweeted a link to the track on his Twitter account. Beyonce's reps were not amused. They ordered him to delete the link and grow up. After all, there's a reason Beyonce didn't want him on her album. She can't stand him.

No matter what Brown does he will never get back in the good graces of Beyonce, Jay Z and their clique.
And Deadspin opined:
Chris Brown clearly benefits from being on a Beyoncé track and doing his own verse. He ends up on the blogs, ostensibly associated with Queen Bey, and possibly even promoted by the BeyHive, all without her explicit cosign. The drop of this track made everyone say, "What the fuck?!" for a moment, before realizing that Beyoncé obviously did not agree to this party. You have to wonder what Bey is thinking right now. Probably that Chris Brown is a thirsty little shit.

The pictures of Brown and Bey below, both via Getty, are from 2006 and 2007. After that, it's difficult, if not impossible, to even find a recent picture of Chris Brown with Beyoncé. It's just as difficult to find a photo where you can't see the pain behind her eyes to have been caught standing next to him. His arm is around her, a little too enthusiastically. Bear in mind, both these photos were taken years before the whole Rihanna fiasco. Maybe Beyoncé knew.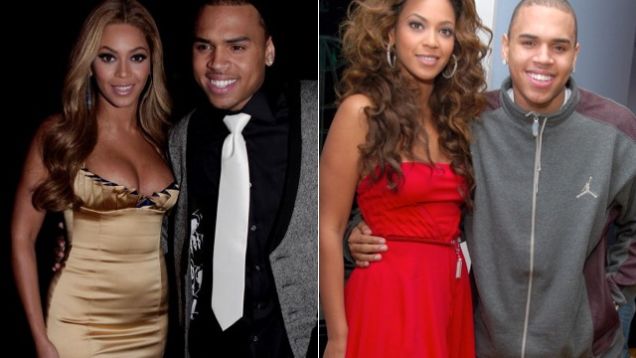 Be the first to receive breaking news alerts and more stories like this by subscribing to our mailing list.