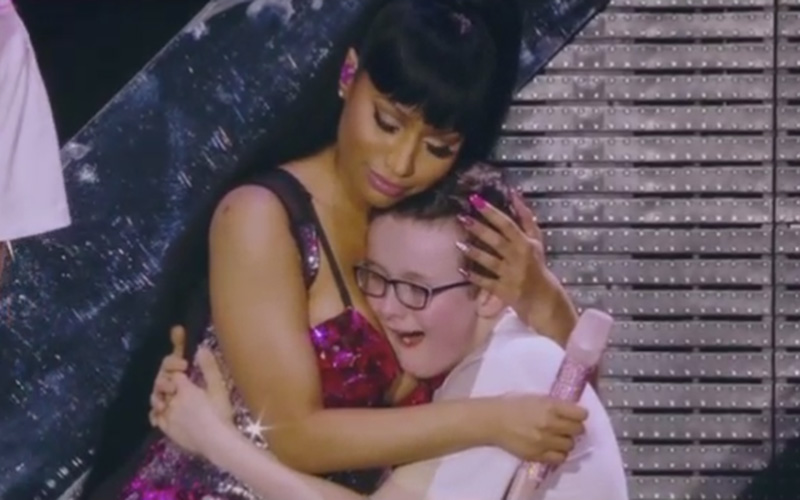 Nicki Minaj's breasts are so powerful they can end world hunger, cure the sick … and calm the nerves of a crying boy.
Young Money's first lady was recently performing at a show in Belfast, Ireland when she allowed a young boy to come on stage and meet her.
The young man, whose name is Donny, was in so much shock about finally getting the chance to meet his idol, he broke down into tears, but instantly stopped crying and cracked a smile when Nicki let him lay his head on her boobies.
Nicki later posted a clip on IG of the 12-year-old superfan on stage with her and wrote the caption:
Get your life from the little boy in this video pls 😩😂. Look at how he stopped crying wen he laid his head on dem thangz. They have real power beaming out of them that can cure the sick 😩😩😂 #Belfast I love u so much. Wow. Life tonight. #ThePinkprintTOUR
Peep the clip below:
Nicki also shared this hilarious meme:
And here's a video of little Donny owning the stage and getting his life right after experiencing the power of Nicki Minaj's boobs: