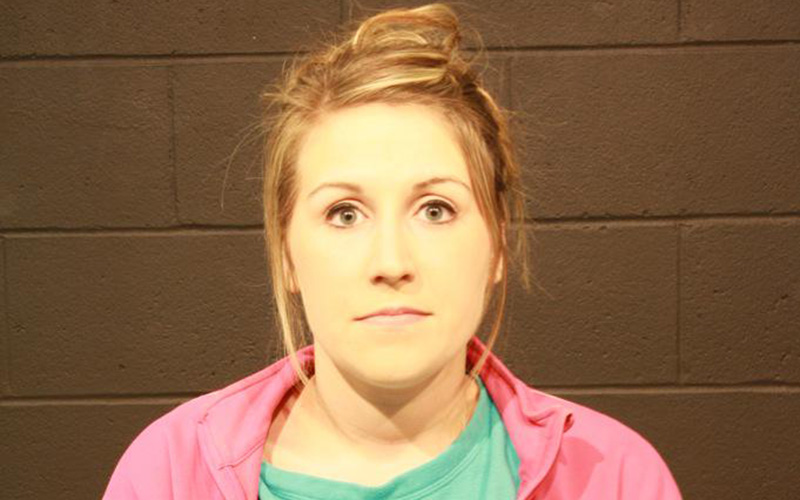 25-year-old Megan Blair Baker (pictured here) was indicted by a grand jury in Cass County, Missouri last week on charges of having sexual content with a 17-year-old student.
According to investigators, Baker, a teacher and the assistant wrestling coach at Cass High School, had sex with the teen on the school bus on January 31st.
The teen — who is on the wrestling team — later bragged about f**king Ms. Baker to his friends (because of course), his parents found out and reported it to investigators, and Baker was subsequently arrested and immediately placed on paid administrative leave.
"It's like the law says, a student and teacher is a no-no," Creighton resident Mike Hawkins said. "They were going out long before his mom found out."

"We heard it happened on a school bus and the boy was openly bragging about it," Sherwood Cass parent Linda Aldin said. "He was telling everyone he had sex with the woman."

"It just really shocked us," Aldin said. "I never dreamed that it would happen at our school."

Sherwood Cass Superintendent Tim Gallagher said by phone that Baker had been placed on paid administrative leave within 30 minutes of the district finding out about the allegations against her.

"We have a wonderful community filled with great teachers and kids. I'm very proud to be the superintendent of this community," Gallagher said.
Ms. Baker posted bond after her arrest. She's not allowed to contact the teen she's accused of having sex with, and she's also been banned from school property. If convicted, Baker could spend up to four years in prison.
Teachers, stop f**king your students. It never ends well.
Be the first to receive breaking news alerts and more stories like this by subscribing to our mailing list.