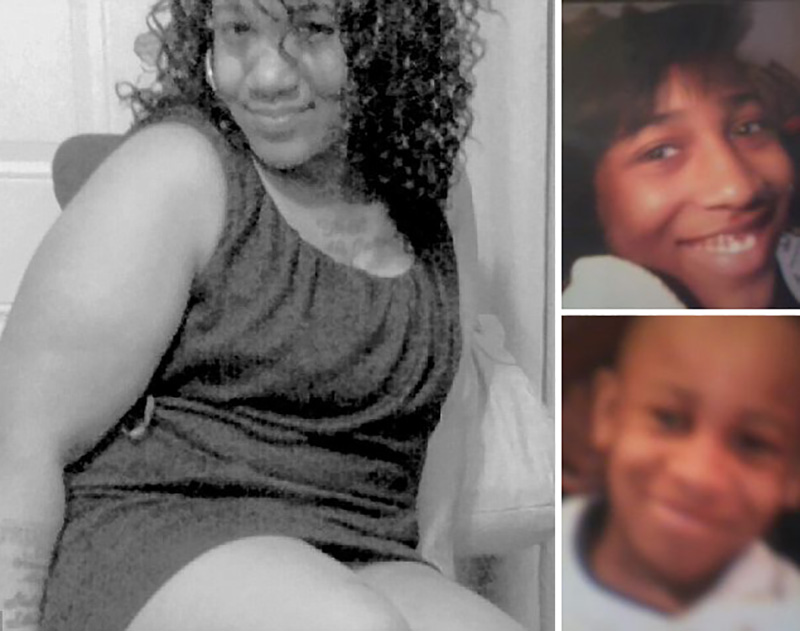 A Detroit mother was arrested Tuesday (Mar 24) after the frozen bodies of her son and daughter were found in a deep freezer inside the family's three-bedroom townhome.
The bodies of Stoni Ann Blair and Stephen Gage Berry were discovered by court officers carrying out an eviction order at the home where 35-year-old Mitchelle Blair lived with her four children.
Police said the body of one the children had been in the freezer for at least two years, and they believe other was placed in the freezer about a year ago.
The children were believed to be aged 13 and 9 years old, respectively, at the time of their deaths. If they were alive today, Stoni would be 15 and Stephen would have been 11.
The two surviving children, a 17-year-old girl and 8-year-old boy, were placed in protective custody.
Neighbors said they hadn't seen the dead children in nearly a year. "I haven't seen them since they were playing with my step-kids," friend of the family Tori Childs said.
Childs' mother Carrie McDonald — who also lives in the apartment complex — said that she had spoken with Blair right before the gruesome discovery.
"She told me this morning, 'Ms. Carrie, if you don't never see me again just know that I love you,'" McDonald said. "I love her. The mother is a beautiful person. She was just going through some things."
Blair had lived in the complex for the past 10 years, but was struggling financially. According to court records, she owed over $2,000 in rent prior to the eviction. "She was really behind, but she didn't have it," Childs said.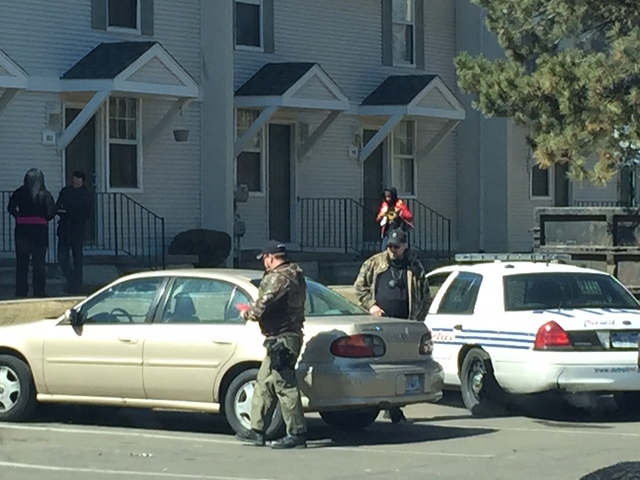 Blair wasn't home when police arrived to carry out the eviction order, but neighbors were able to help them track her down at a nearby apartment.
"One of the community members here … approached our officers and advised that they knew where the parent was located," Detroit Police Chief James Craig said.
Friends of Blair say that she homeschooled her children after taking them out of the Detroit school system "because she thought something was going to happen to them."
The state wasn't notified that Blair's children were being homeschooled this year, Education Department spokesman Bill Disessa said.
According to sources, Blair confessed to killing Stephen in May 2012 by strangling him, ABC affiliate WXYZ reported. Blair also reportedly confessed to torturing Stoni and killing her nine months later.
Blair told police that she had caught Stephen sexually assaulting her youngest son, and she later discovered that Stoni was continuing to molest the boy, however there was no evidence of sexual assault.
Investigators said both bodies showed signs of torture, though an exact cause of death for either child hasn't yet been determined, pending an autopsy, which can't be performed until the bodies thaw out completely.
"The bodies are still frozen, so the autopsies are tentatively scheduled for tomorrow," Ryan Bridges, a spokesman for the Wayne County Medical Examiner's office said Wednesday, according to the Detroit Free Press.
"Autopsies can't be completed while the bodies are still frozen. We monitor the thawing process while allowing them to thaw naturally so any potential evidence can be preserved."
If the children died shortly before they were shoved in the deep freezer, any signs of injury or trauma to their bodies will likely be preserved.
"If they were in any way harmed, like injured, you would probably find that," said Dr. Werner Spitz, a forensic pathologist and former chief Wayne County medical examiner who isn't involved with this case.
In a press conference Wednesday, Police Chief Craig told asked for privacy for the two children who were taken into protective custody.
"While we all understand the desire to know what happened in that home is strong, I will ask you to be mindful of the two children who were also in that home and are still living," Craig told reporters. "They've been through a lot, a tremendous trauma."
Mitchelle Blair, who is being held on a $1 million bail, has been charged with five counts of first-degree child abuse, one of which could land her behind bars for the rest of her life, and she could face even more charges after the autopsies are complete.
Be the first to receive breaking news alerts and more stories like this by subscribing to our mailing list.