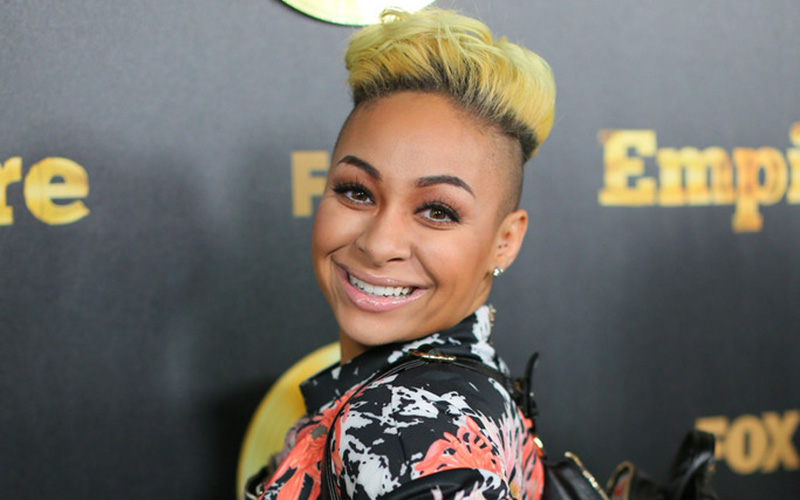 Raven-Symone's views on racial issues makes us wonder if she even has a brain at all.
The "Empire" actress appeared on "The View" Monday as a co-host and gave her opinion on Univision host Rodner Figueroa's recent firing.
Figueroa was fired last week after he said on air that first lady Michelle Obama "looks like she's from the cast of Planet of the Apes."
While "View" co-host Rosie Perez found Figueroa's comments to be downright disrespectful, Raven was 100% in his defense.
"That's disrespect," Perez said. "I would like to tell you that it is racist, period. This is a problem in the Latin community, that we do not talk about that. We do not address, and it is real and it was revealed by this man's statement. And you do not disrespect the First Lady of our country."
Raven, however, doesn't think Figueroa is racist and she said she believes that some people look like animals. She even compared herself to "a bird."
"Was he saying it racist-like? Because he said that he voted for her later and I don't think he was saying it racist," Raven said. "Michelle, don't fire me for this right now, but some people look like animals. Is that true?
She added, "I look like a bird. Can I be mad if somebody calls me Tucan Sam?"
This isn't Raven's first time giving her distorted opinion on social/racial matters. The 29-year-old actress caught hell last year after she said during an interview with Oprah Winfrey that she doesn't want to be labeled as "gay" or "African American."
Watch the clip from "The View" here:
Be the first to receive breaking news alerts and more stories like this by subscribing to our mailing list.