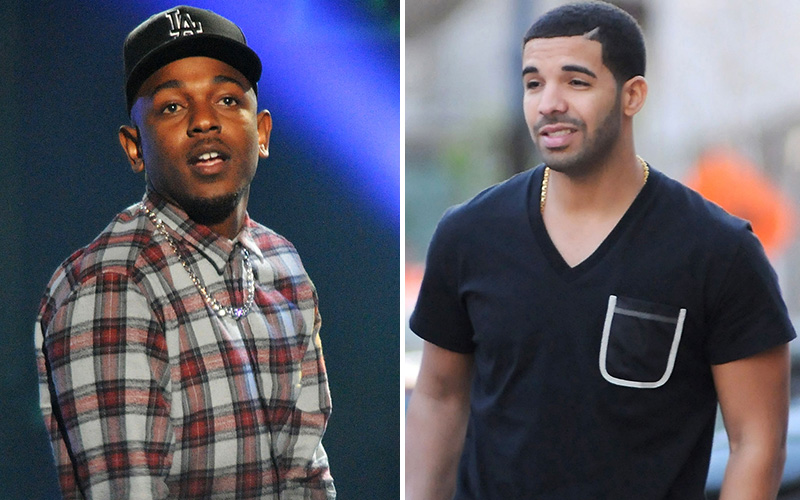 Sorry Drake. If you're reading this, it's too late. Kendrick Lamar beat your Spotify record.
In response to his new album "To Pimp A Butterfly" leaking, Kendrick Lamar released the project a week early on Spotify and iTunes Sunday night (Mar 15).
The album has been sitting at the top of iTunes album charge ever since, but apparently, millions of Spotify users have been taking it in as well.
The popular digital streaming service announced Tuesday that Lamar's "Butterfly" was streamed almost 10 million times on its first day out, which a spokesman described as "a new global record for the most streams in a single day worldwide."
The record was previously held by Lamar's rap rival Drake, whose surprise mixtape "If You're Reading This It's Too Late" was streamed 6.8 million times in its first day of availability back in February.
Kendrick Lamar warned Drake (and several other new rappers) about something like this happening almost two years ago:
"I'm usually homeboys with the same n*ggas I'm rhyming with / But this is hip-hop and them n*ggas should know what time it is / And that goes for Jermaine Cole, Big K.R.I.T., Wale / Pusha T, Meek Mill, A$AP Rocky, Drake / Big Sean, Jay Electron', Tyler, Mac Miller / I got love for y'all but I'm tryna murder you n*ggas / Tryna make sure your core fans never heard of you n*ggas / They don't wanna hear not one more noun or verb from you n*ggas / What is competition? I'm tryna raise the bar high"
With nearly 10 million streams on the first day alone, it's safe to say Lamar will also beat Drake's record of most streams in a week (24 million), if he hasn't already
h/t: Mashable
Be the first to receive breaking news alerts and more stories like this by subscribing to our mailing list.