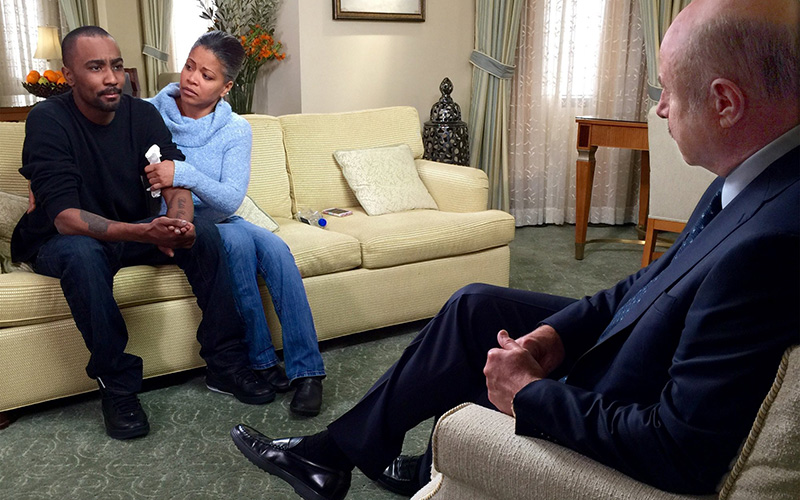 Fix it Jesus!!!!
If you thought the clip we posted yesterday of Bobbi Kristina's boyfriend/fiance/fake husband/play brother/whatever Nick Gordon breaking down and fake crying about how much he misses Whitney Houston and Bobbi Kristina before confessing his hatred for Bobby Brown and drunkenly storming out of the room … just wait until you see these next few clips from his recent interview/intervention with "Dr. Phil," which aired on TV Wednesday (Mar 11).
We're still not convinced this is how Nick acts in real life. It looks more like an act he's putting on to look innocent, seeing as he's currently the target of the criminal investigation in the Bobbi Kristina case. Either that or he's seriously mentally disturbed.
Check out bits from the "interview" below.
Clip #1:
In this segment of the interview, Nick claims he did everything possible to protect Whitney and Bobbi Kristina, while admitting to doing "everything" with them. (Is this Nick haphazardly admitting they did drugs together?) Nick also goes from fake crying to smiling when Dr. Phil tells him he's a good guy. Awkward.
Clip #2:
This clip shows Nick "sobbing" in his mother's arms, wailing about he "lost the most legendary singer ever" (referring to Whitney Houston) and then starts to hyperventilate, saying he's "scared to lose Krissy" as well. Nick agrees with Dr. Phil that he needs to go to rehab, but then gets angry when Dr. Phil tells him to "man up."
"I've been so strong for so many people for so long, so please, don't tell me to man up," Nick says.
Clip #3:
In this clip, Nick insinuates that he will commit suicide if anything happens to Bobbi Kristina:
Nick: My heart hurts, I have panic attacks!

Dr. Phil: You've threatened suicide.

Nick: I will… If anything… Like… If anything happens to Krissy, I will.
Nick then throws a temper tantrum like a toddler and dramatically storms out of the room.
Be the first to receive breaking news alerts and more stories like this by subscribing to our mailing list.