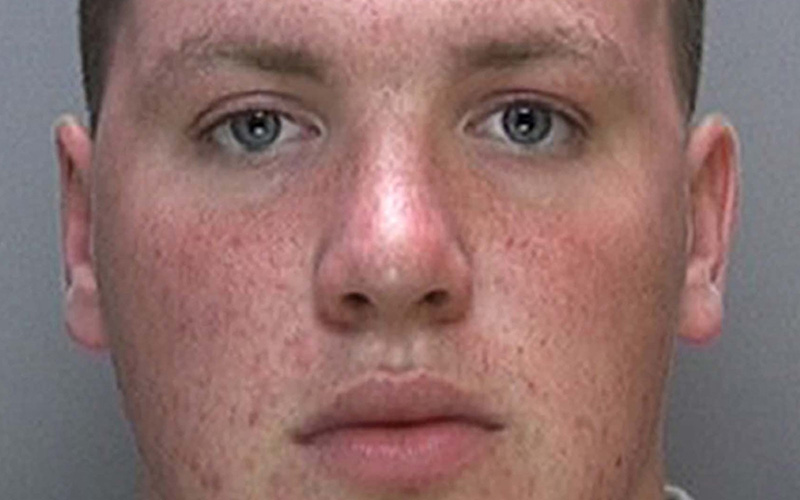 In December 2013, a UK man used a pair of scissors to chop his own penis off and stab his mom 11 times, all while under the influence of a drug called "Meow Meow," and earlier this week, 21-year-old Charles Mann was jailed for his crimes.
According to prosecutor Amy Packham, the drug caused Mann to experience mania, delusions and psychosis.
While attacking his mother, Mann — who was 19 years old at the time — reportedly shouted: "This is the prophecy. I love you but this is a prophecy."
After the attack, Man was hospitalized for eight months and received psychiatric help and medical treatment for his injuries, including getting his penis reattached.
Packham explained that Mann's mom had no idea why her son attacked her, but he had had problems in the past and had been taking drugs and drinking alcohol.
Officers arrived at the scene and found the property in darkness, the court heard.

When they entered, the defendant, who was naked, approached them covered in blood and started to try and climb out of a broken window, the hearing was told.

Miss Packham said: "The defendant said: 'I have stabbed her multiple times, I have killed her. I have stabbed my mum and I need to be punished for what I have done.' He said he had taken meow meow, loads of lines of it, and a lot of alcohol. He appeared manic and deranged at the time."

The prosecutor said Mann told officers: "I am a paedophile, I do not want to live. Take me to the light, I can see the vampires."

She continued: "He was not reacting to pain and was described as manic and deranged."
Mann has been behind bars as he awaits trial since August 2014. At a court hearing on January 19th of this year, he pleaded guilty to inflicting grievous bodily harm against his mother.
Mann was given a 16-month prison sentence, which was reduced to eight months, though considering time served, he will only spend one more month behind bars. Upon release, Mann will be required to attend drug and alcohol treatment.
As for Mann's mother Emma, she has stuck by her son throughout this entire ordeal, despite what he did to her.
Though Mrs. Mann suffered multiple stab wounds, as well as a punctured lung and internal bleeding, she called her son a "bright boy" who became involved with drugs and experienced mental problems after she and her husband (his father) divorced when Charlie was 11.
But what about that "meow meow" drug? Whatupwitdat?
Meow meow's scientific name is "mephedrone," and the drug is a type of designer amphetamine that produces effects similar to those of both MDMA and cocaine, including everyone's favorite drug byproduct, teeth grinding.

Meow meow's proliferation began around 2007, when it started popping up for sale on the Internet; like other designer drugs such as synthetic weed, it was created as a means of sidestepping pre-existing bans on Schedule 1 drugs like its aforementioned analogues.
Be the first to receive breaking news alerts and more stories like this by subscribing to our mailing list.