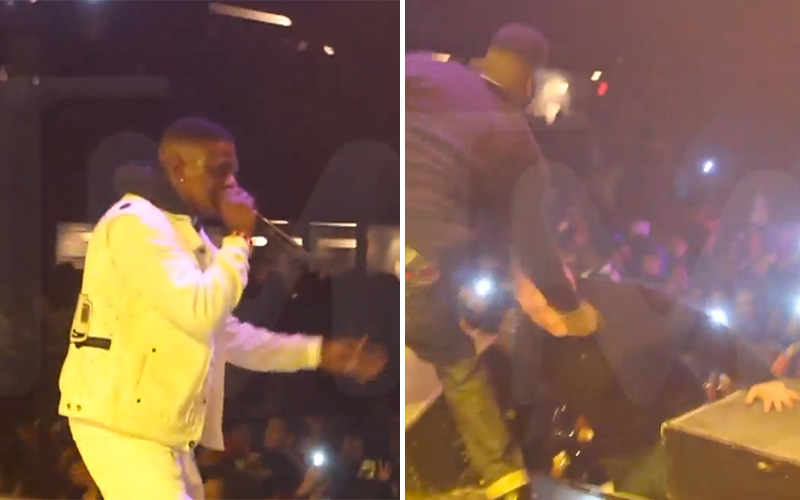 When trying to get onstage with your favorite rapper goes horribly wrong…
A drunk fan at a recent Lil Boosie concert in St. Paul, Minnesota learned a big lesson about what happens when you cross your boundaries and try to hop on stage during a rap performance.
Before Boosie could even react to the fan, one of his security guards punched the guy in the face and knocked him back into the crowd. The guy was later kicked out of the show.
Watch here:
Just recently "Because I Got High" rapper Afroman was charged with assault for attacking a woman who jumped on stage and danced with him during his performance in Biloxi, Mississippi.
We commend Boosie for allowing his security to handle the situation … because we all know how this could have went down otherwise.
Be the first to receive breaking news alerts and more stories like this by subscribing to our mailing list.