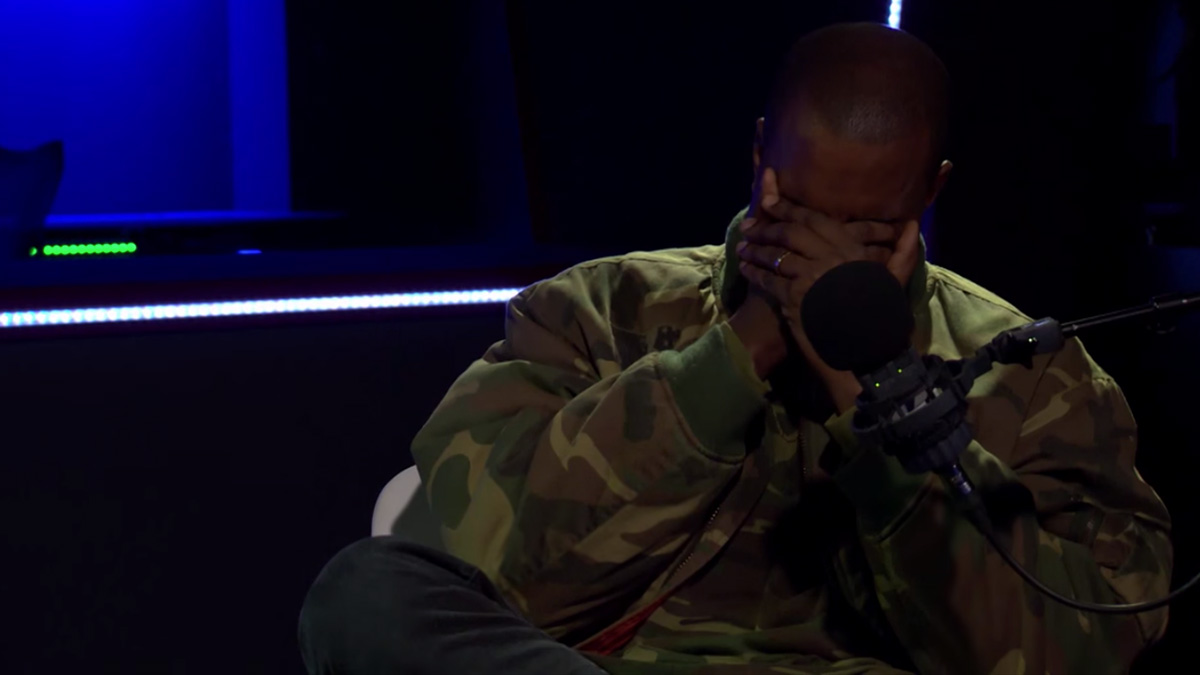 Kanye West's interview on Zane Lowe's BBC Radio 1 show Friday (Feb 27) proves Kanye isn't just the arrogant asshole people think he is.
While speaking on the death of his friend/mentor fashion professor Louise Wilson, Kanye broke down crying and had to temporarily leave the room.
Before breaking down, Kanye said the last time he saw Wilson they had dinner together at his favorite restaurant in London and she gave him some wise words of advice. Kanye believes Wilson knew she was going to die at the moment in time.
"I went to Louise Wilson's memorial. One of the greatest fashion instructors of all time. And I'm talking about of all timers. Louise Wilson was the baddest professor of all time of any fashion school ever. Notorious for not letting people stop at a seven or an eight…pushing people to a twelve.

"The last time I saw her we had dinner at Hakkasan, which is my favorite restaurant in London. And I think she knew that she was going to pass, and she just wanted to give me some words of advice moving forward, and she was asking me about my daughter, asked me about my wife…and she said, you know, 'So many students, they don't give it their all, and the problem is, soon as they do anything halfway good when they're 2-years-old, 3-years-old, their parents clap.'

(Zane claps)

"Exactly. They clap. And she just looked at me and she said, 'Kanye, don't clap.' I didn't know we were going to lose her…and she told me, she said, you know, 'Thank you for the times where I came to performances and this has like really meant a lot to me. You know she would…'
At that point, Kanye covered his face and broke down into tears. Zane Lowe comforted the rapper and gave him a minute to himself.  "You wanna take some time?" Zane asked, patting the rapper on his back.
When West returned, he smiled and said, "That's never happened to me in an interview before" and assured Lowe that he was "OK."
Watch the full interview below (Kanye breaks down around the 26:23 mark):
h/t: Necole Bitchie
Be the first to receive breaking news alerts and more stories like this by subscribing to our mailing list.