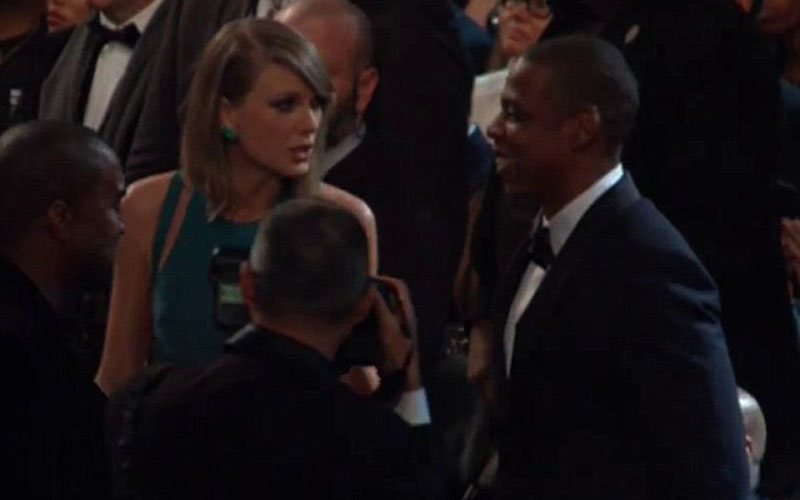 Taylor Swift was at maximum Taylor Swift Sunday night (Feb 8) at the Grammys.
First, she reportedly "brushed past" her rival Katy Perry on the red carpet. Then, at the beginning of the show, she was caught in "full 8th grade Spring Fling dance party mode" as she was hilariously stared down by seatmate Pharrell Williams.
And, at some point during the evening, video cameras pointed at the celebrity-filled audience showed her yelling at Jay Z about going to brunch with her.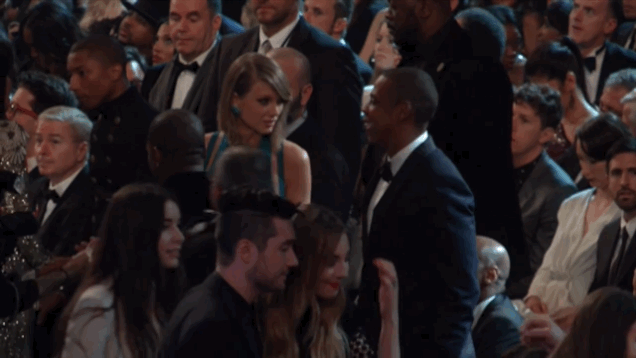 Not breakfast, not dinner, not lunch … but BRUNCH!
Despite the clip (below) being completely devoid of sound, you can clearly see Taylor — after having a quick convo with her former enemy Kanye West — demanding Jay Z take her out for brunch.
"I really want to go to brunch," she says. "I really want to go to brunch!" she quickly reiterates as Jay Z smiles at her, nodding politely.
"Brunch! Brunch! Brunch!" she barks before twirling around to post for a photo with her new friend Kanye.
As Jay Z takes his seat, his smile disappears, because he knows Taylor Swift is serious about their future brunch date … and there's no way out of this one.
Be the first to receive breaking news alerts and more stories like this by subscribing to our mailing list.