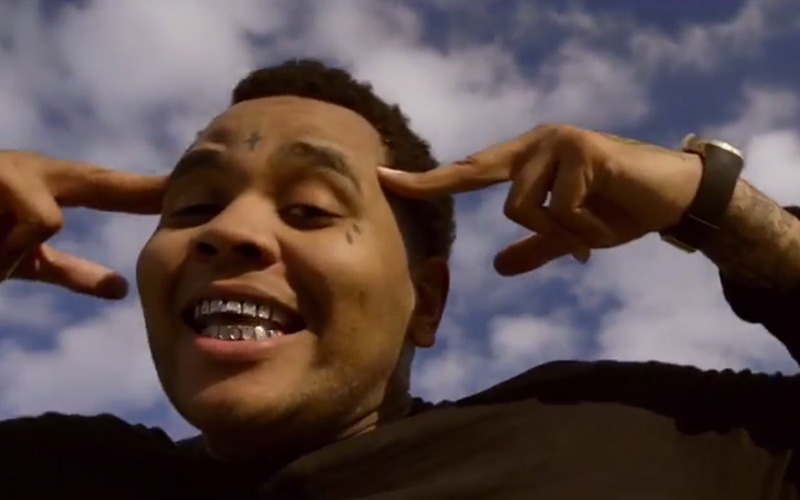 Just when you thought Kevin Gates — who has sex with his cousin — couldn't get any more outrageous, he goes and uploads a video to Instagram detailing a (recent?) incident in which he kicked a girl out of his bed for refusing to give his dog fellatio.
The "Strokin" rapper has added bestiality to his list of freaky thangs he's not ashamed of partaking in.

During his latest Instagram clip, Gates unrolled another TMI scenario where he allegedly kicked a woman (presumably not his cousin) out his bed because she refused to give his dog some sloppy toppy.

"I hope you didn't think I got in the bed with you just to lay down with you," Gates began on his latest sinister confession. "B*tch you can call Uber for all I care."

"Hoe talkin' bout, 'I ain't bout to suck no dog d*ck; that's a dog!"

As if there was any justification for his demands, Gates bigged up his furry companion in the best of lights ending with, "Hoe you can call him what you want–but he loyal. I don't get tired," he added with a lazy chuckle.
And Gates wasn't done either. In a second video, he had this to say to women who aren't down with bestiality: "I wouldn't even let my dog smell your p**sy."
DISGUSTING!
Watch the IG clips here:
http://instagram.com/p/y7kkZVS51a/
http://instagram.com/p/y7oA3AS56a/
Be the first to receive breaking news alerts and more stories like this by subscribing to our mailing list.