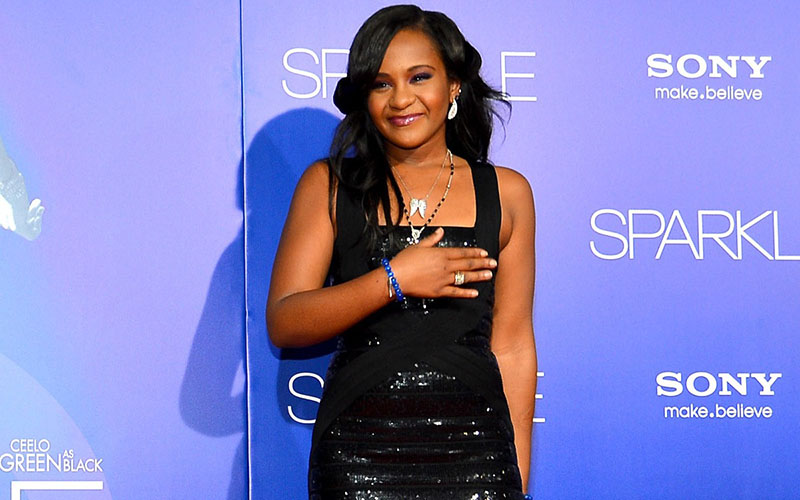 The family of Bobbi Kristina Brown is slamming reports that they plan on taking her off life support today, which just so happens to be the third anniversary of Whitney Houston's death.
Amid conflicting reports concerning the 21-year-old's current condition as she recovers in the ICU, Krissy's aunt Tina Brown and cousin Shayne Brown are saying that she's "progressing" and the reports that they're withdrawing her life support are not true.
"She's getting better. We just ask for people to continue to pray," Shayne told ET in an interview this week.
Yesterday, several media outlets reported that Whitney Houston's sole heir would be taken off life support on Wednesday (Feb 11).
Page Six broke the story, saying that Bobbi Kristina's grandmother Cissy Houston — who has been at her granddaughter's bedside since late last week — wanted life support to be pulled on Whitney's death anniversary "to keep the mother and daughter together for eternity."
According to TMZ, the alleged decision was made by Krissy's father Bobby Brown after "realizing there is no hope" for his daughter.
But a source close to the Houston family is denying the report, saying there's "no truth to it at all."
Hundreds of supporters showed up for a vigil for Bobbi Kristina at the Riverdale Town Center in Riverdale, Georgia, singing songs and sending up prayers for the 21-year-old and her family.
Bobbi Kristina has been in a coma since January 31st when she was rushed to the hospital after she was found face down and unresponsive in a bathtub at her home in Roswell, Georgia, near Atlanta.
As for Bobby Brown, his nephew Shayne says he's in "good spirits."
"It's just family issues right now. Uncle just wants his privacy. The family wants its privacy," he told ET.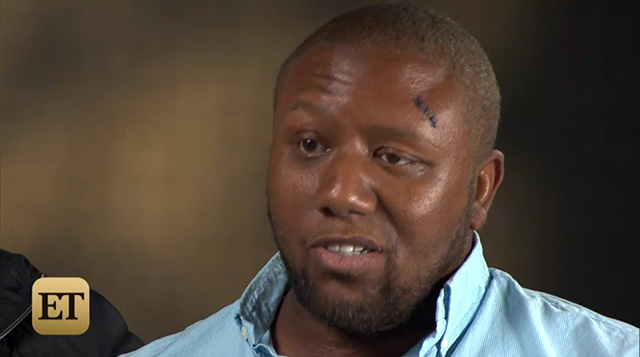 Regarding those "family issues," Shayne and his mom Tina addressed their hotel fight that made headlines and caused the stitches on Shayne's forehead (above).
"I was upset," Tina told ET. "You know, I've been dealing with my niece and her being in the hospital. It was just a lot of emotions and I had a drink and I was frustrated and I was trying to make a point and I threw a glass. Unfortunately, it hit my son."
Shayne added, "That situation was blown out of proportion … You see we're here right now. You know what I'm saying? I love her. She loves me. This is my mother. At the end of the day, family goes through things but — just the family that we come from, it just happens to be publicized to the world."
Asked how they feel Bobbi Kristina's condition will be in a month, Tina and Shayne see her fully recovered and back to her old self.
"Oh I don't know, we'll probably go to Fiji Islands, something, on the beach," she said. When asked whether she expects Bobbi Kristina to live a full life again, Tina says, "I do. Yes."
"Krissy will be good. Everything will be alright," Shayne added.
Be the first to receive breaking news alerts and more stories like this by subscribing to our mailing list.