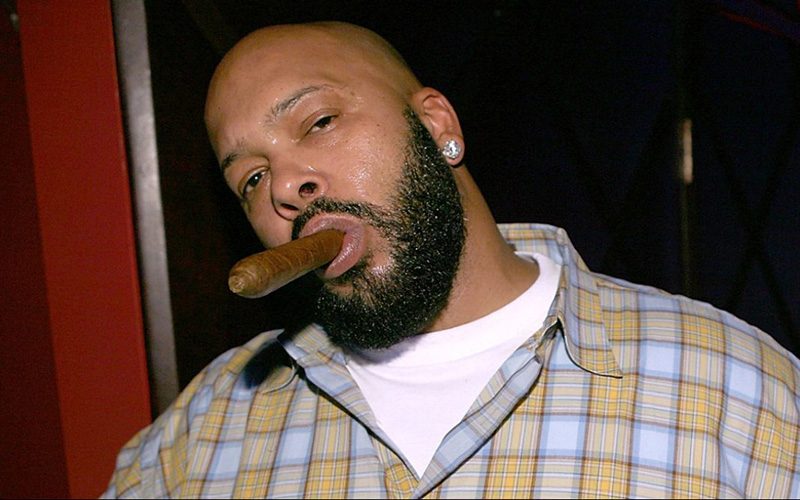 Hip Hop mogul Marion "Suge" Knight is facing life in prison after being charged with murder, attempted murder and hit-and-run over the fatal car accident that claimed the life of his friend, 55-year-old Terry Carter.
In case you're not up on the story, Suge and his friend Terry were on location at a filming for a promotional shoot for the upcoming NWA biopic "Straight Outta Compton" when a security guard on the set asked the former Death Row executive to leave the premises.
A fight broke out between Suge and two crew members and Suge hopped back into his truck, threw it in reverse and "accidentally" ran over Carter, who was trying to get into the vehicle from behind when he was struck. Carter was rushed to the hospital, where he was pronounced dead.
In addition to Carter, Suge also reportedly ran over another man — actor Cle "Bone" Sloan — with his truck, but he didn't suffer any life threatening injuries.
"Following an altercation on Thursday outside a Compton restaurant, Knight allegedly was driving his truck when he ran over two men standing in the parking lot," read a statement from the Los Angeles County District Attorney's Office. "One man was injured and the second man, Terry Carter, 55, died. The driver of the pickup fled the scene."
Dr. Dre, Ice Cube and Game were all reportedly on set for the promotional shoot but had already left before the incident happened.
Suge Knight's attorney James Blatt told the Associated Press that Knight was in fear of his life didn't mean to run over the men.
"We are confident that once the investigation is completed, he will be totally exonerated," James Blatt said. "He was in the process of being physically assaulted by two men and in an effort to escape he unfortunately hit two [other] individuals. He was in his car trying to escape."
Deputies have reportedly obtained video of the incident, which is said to only caption a "portion" of what happened, but authorities believe it could still strengthen the Case against Suge, whose $2 million bail was revoked Monday because he's considered a flight risk and officials are worried he might intimidate witnesses.
If Suge is convicted of the felony charges he's facing — attempted premeditated murder, hit and run resulting in death and hit and run resulting in injury — he could spend the rest of his life in prison.
Be the first to receive breaking news alerts and more stories like this by subscribing to our mailing list.