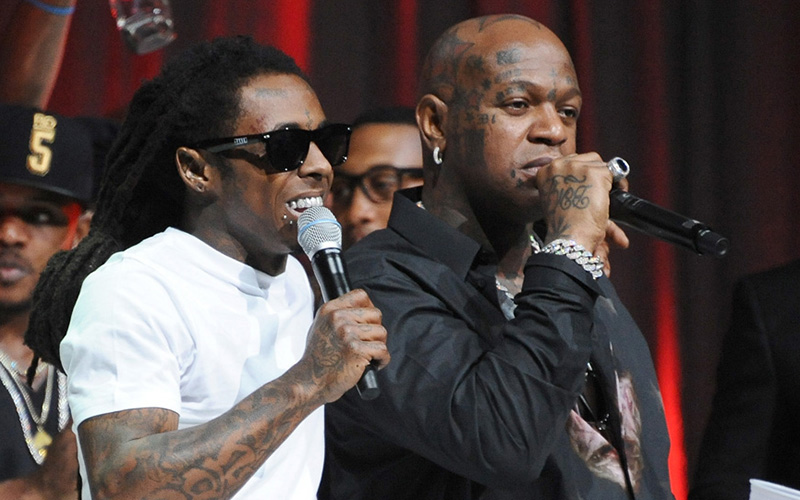 It sounds like Weezy got under his daddy Birdman's skin with the release of his latest mixtape 'Sorry 4 The Wait 2,' and we can't say that we're surprised.
Sources close to Cash Money say Birdman was angry over Wayne disrespecting him on his remix to "CoCo," and he's going to do everything possible to prevent Wayne from leaving the label, which is a hella childish move on Birdman's part.
On the track, Wayne raps:
"Who kept this sh*t together? N**ga me, that's who / Who was there when n**gas left? N**ga me / That's who … Cash Money is an army, I'm a one man army."
Our sources say Birdman is angry on 2 fronts … that Wayne is trying to bail on a binding contract and even more personal, he's putting their relationship on blast.

Wayne's song, "I'm Sorry for the Wait," is especially galling to Birdman because he feels the man he calls "son" is treating him like some random producer.

As we reported, lawyers and others for Wayne and Birdman are in talks, but Wayne has threatened a lawsuit if his album isn't released.

Our Birdman sources say the mogul won't budge and will only release the album on his terms. And he will fight Wayne if he sues to get out of his contract.
We all know business is business … but Birdman is starting to look more like a scorned lover than a businessman with this whole "I'm not letting Weezy go until i feel like it" bull crap. Let the man live for Christ's sake!
Be the first to receive breaking news alerts and more stories like this by subscribing to our mailing list.