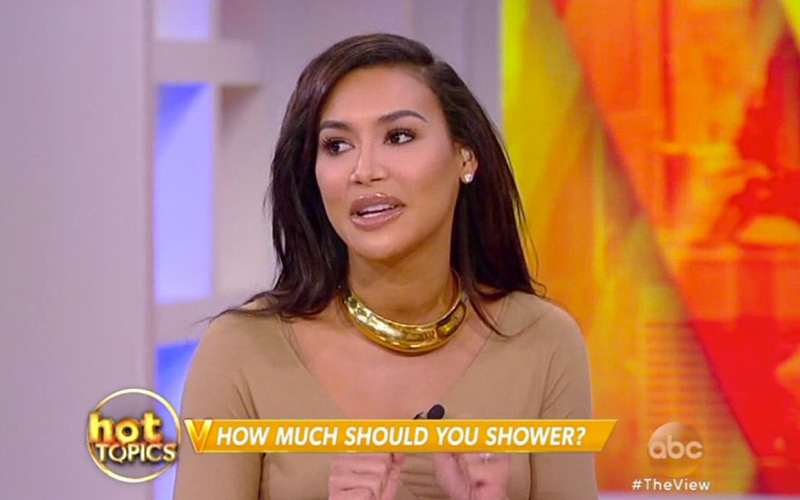 Can you say, TMI?!
Naya Rivera's controlling ways may not be the only reason Big Sean parted ways with his former fiancé.
The "Glee" actress made an appearance on "The View" yesterday and revealed that she doesn't shower every day. According to Rivera, showering on a daily basis is a "white people thing."
"I have a theory about showering. I think that white people shower a lot more than ethnics. I think that showering more than once a day, or everyday is such a white people thing."
Naya also talked about her husband Ryan Dorsey (who is also white) and how he showers 2 – 3 times a day, which she believes is way too much.
h/t: E! Online
Be the first to receive breaking news alerts and more stories like this by subscribing to our mailing list.