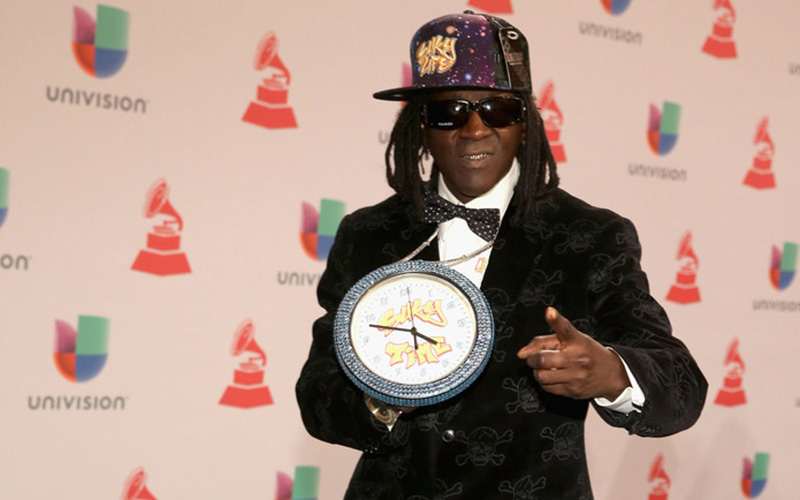 Flavor Flav has been indicted by a grand jury in New York on a number of driving charges he received during a traffic stop while driving to his mother's funeral.
According to reports, Flav — whose real name is William Drayton — was arrested Friday (Jan 9) by New York State Police on the Meadowbrook State Parkway in Long Island for driving with 16 suspensions on his license.
He was eventually released to attend his mother's funeral, but in addition to his arrest for "Felony Aggravated Unlicensed Operation," the Public Enemy rapper was popped for driving 79 mph in a 55 mph zone, and he was also charged with unlawful possession of marijuana.
We hope Flavor Flav puts all of those clocks he has to good use because his grand jury arraignment is next Wednesday (Jan 21).
Be the first to receive breaking news alerts and more stories like this by subscribing to our mailing list.