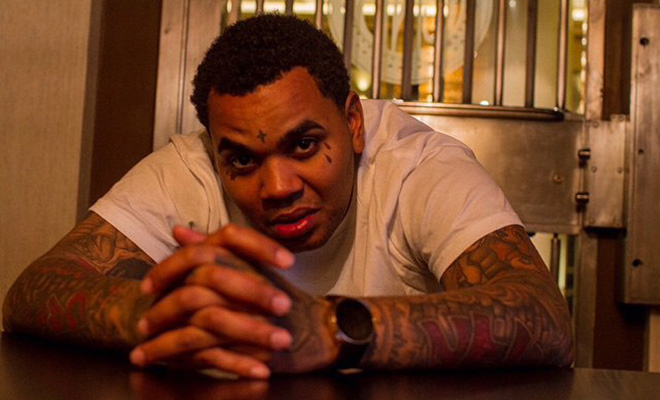 Kevin Gates has no chill whatsoever. Besides eating booty during his free time, Gates also has sex with his cousin. (Yes, you read that right!)
The "I Don't Get Tired" rapper admitted on Instagram that he and his cousin had been dating for three months before they found out they were related.
However, Gates says he doesn't plan on ending the relationship and he claims they have a strong connection. Also, he doesn't get tired.
"I'm fuckin' the shit out of her, come to find out she my cousin, Ya heard me? But I ain't bout to stop fuckin' with her. Shit, the pussy good and we click. Shit, I ain't grow up with you knowing you was my people…Man, y'all gonna stay out my mothafuckin' business. So, you mean to tell me if you been fuckin' somebody for three months. Ya heard me? Everythang beautiful. And yo grandmama come and tell you one day 'You know, that's your cousin.' Y'all done got the hard part out the way. Why fuck up a good thang? I don't get tired."
Kevin just went on TMZ Live to clarify what he posted a few days back … that he was dating a woman a few years ago and after 3 months his grandma told him the lady was his cousin.

Kevin told us … they began dating in 2006 and continued dating for nearly 2 years after finding out. He says he never found out whether it was a first, second, third cousin or even more remote.

The rapper and the woman are still close, and he has no regrets and feels no weirdness about their relationship.
Peep the videos below:
http://instagram.com/p/xkNiMeS5yd/?modal=true
http://instagram.com/p/xkQbVAS54I/?modal=true
SMDH!!!!!!!!!!!!!!
Be the first to receive breaking news alerts and more stories like this by subscribing to our mailing list.