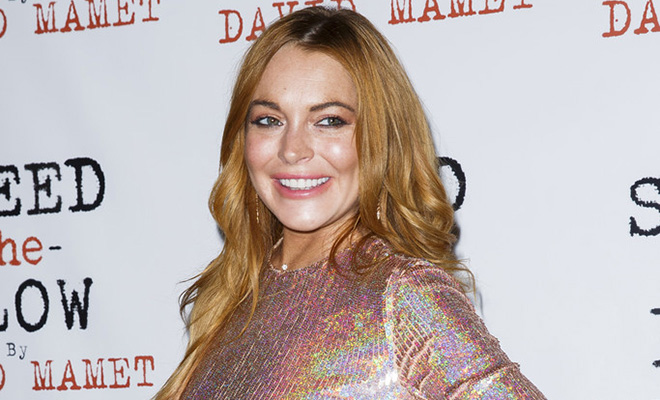 Lindsay Lohan is now living in London, far far away from the party scene and intense media scrutiny she suffered in Hollywood, and she says that she likes it that way.
In an interview with The Guardian's Observer, LiLo said that her time in the U.K. has been a serious eye-opener for her, and it's finally made her realize that living in L.A. among the partiers and druggies was bad and helped contribute to her downward spiral, so she'll be staying in London for good.
"I won't live in L.A. again, hell no," Lohan said. "My friends tell me shit when they come over I don't want to hear… I don't even know who got married and who got pregnant. You turn on the news in L.A., and it is all gossip about people. All the stuff that is going on in the world right now, and this gossip is the news? I love the BBC. I haven't heard myself mentioned on TV since I have been here. That has been really weird for me, and great."
Lindsay moved to London this past summer to star in the David Mamet play "Speed-the-Plow," where she reportedly performed eight times a week for three months and never missed a show, which is good news considering her flaky past.
Now that the play's run is over, Lindsay says she plans on staying, not just because of the lack of parties, but because she's also grown fond of the privacy she gets in the U.K.
"I can go for a run here [London] on my own … I do every morning, early, and I think how my friends in New York would still be up partying at that time. I needed to grow up and London is a better place for me to do that than anywhere else," she said, adding, "In L.A. I didn't know what to do, apart from go out every night. That's when my friends were free. And I would go out and there would be all these cameras there and that's when it became difficult."
Be the first to receive breaking news alerts and more stories like this by subscribing to our mailing list.