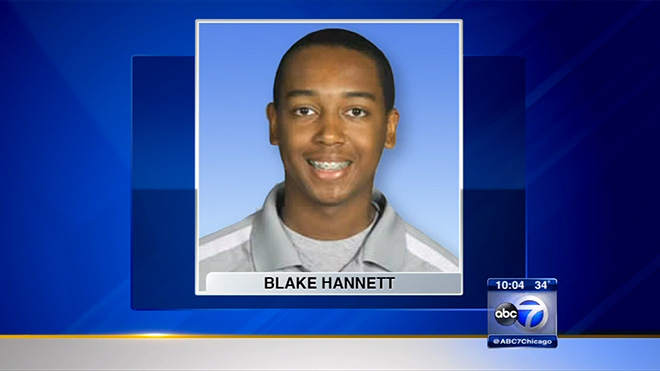 A teenager from Lynwood, Illinois died after he accidentally killed himself while on Facetime with a friend. Police reportedly found 15-year-old Blake Hannett dead at his desk with a .38 caliber handgun laying on the floor.
According to ABC 7 Chicago:
Blake Hannett died of a self-inflicted gunshot wound to the head on Thursday night after a gun accidentally went off, police said. He was talking with a friend on FaceTime when the screen went blank.
Blake's family claims that the teen was home alone and out of fear armed himself with the gun because he heard a noise. They said the gun went off and shot him in the head after he placed it on a table in his room.
The friend he was chatting with on FaceTime when the gun went off immediately called 911.
Blake was a sophomore at Marian Catholic High School and played the trumpet in the school's marching band. His birthday would have been Friday (Dec 12).
"He was a wonderful kid, a top-notch kid, the kind of kid that really represented our school and we're just terribly hurt by his loss," said Marian Catholic High School Principal Steve Tortorello.

"There are leaders who just change the spirit, he was one of the guys," said Marian Catholic Band Director Greg Bimm. "His smile changed us all."

"Blake was a solid student who always brought life to the classroom. He's the kind of kid that you knew was in class that day because he was a bright and friendly kid," said Principal Steve Tortorello.

"We've lost a very, very valuable asset to our community, one that we were ready to lift up as one of the great example of what our community can raise and produce," said Bishop Lance Davis.

"Anytime you have such a wonderful person like that be taken by such a tragic event, it hurts, it hits everybody in the gut," Tortorello said.
Police have said that the incident in still under investigation.
Be the first to receive breaking news alerts and more stories like this by subscribing to our mailing list.