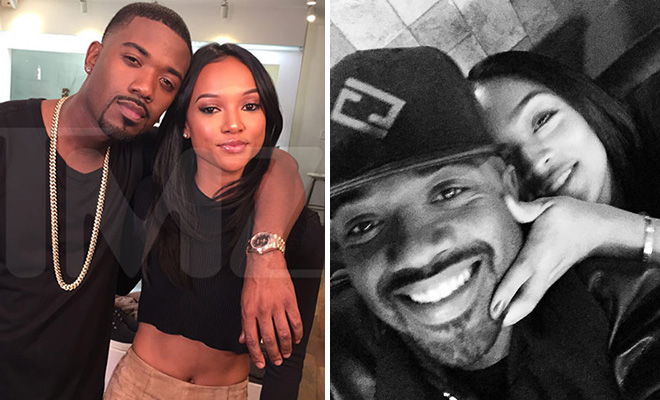 Princess Love threatened to commit suicide after Ray J broke things off with her earlier this week and rubbed salt in her wounds by hanging out with Chris Brown's ex Karrueche Tran the same night until 4 in the morning.
According to TMZ, Princess texted Ray non-stop as he left for work Wednesday and when she didn't hear what she wanted, she told him she would kill herself.
Ironically, earlier this week a good friend of Ray and Princess' Earl Hayes shot and killed himself and his wife Stephanie Moseley in a murder-suicide.
Ray J was still somewhat shook-up about the Hayes situation, and he knew there was a gun in the house, so he called the cops and had them stop by Princess' house to make sure she was okay.
Princess wasn't home when they arrived, but she later called Ray and told him she wasn't going to harm herself.
Now we know exactly what pushed Princess over the edge.
TMZ reports Ray J spotted Karrueche at a studio while shooting a New Year's Eve special for BET, so naturally, since he was newly single and she's newly single, they hung out "until 4 AM" and took pics together, which apparently pissed Princess off to the point where she wanted to end her own life.
Ray has since evened the score by posting a photo of him and Princess on Instagram, using an odd choice of words in the caption.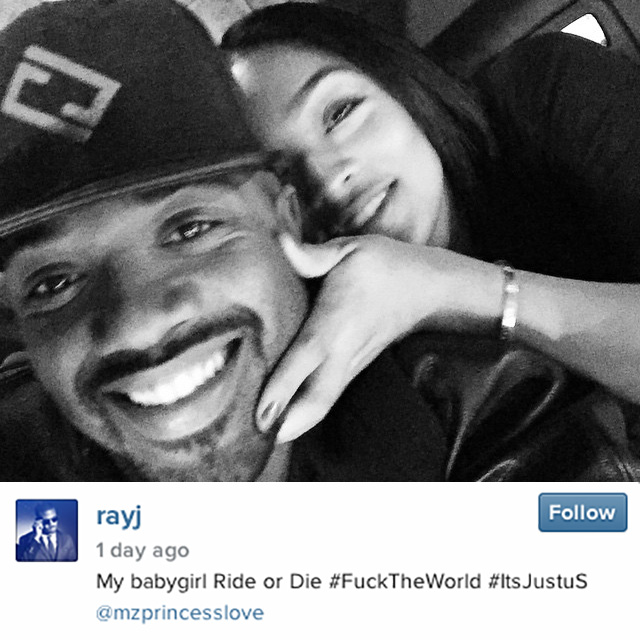 Princess recently spoke with TMZ and attributed to her suicide threats to a poor choice of words.
Princess Love says she clearly took things too far — especially considering her friends Stephanie Moseley and Earl Hayes' murder-suicide.
Princess tells us her suicide scare Wednesday was triggered by an argument she and Ray J had over holiday plans. As TMZ previously reported, Ray J thought she was upset over a BET special he filmed with Karrueche Tran.
And in case you're wondering, yes, Princess and Ray J are back together. For now.
Be the first to receive breaking news alerts and more stories like this by subscribing to our mailing list.