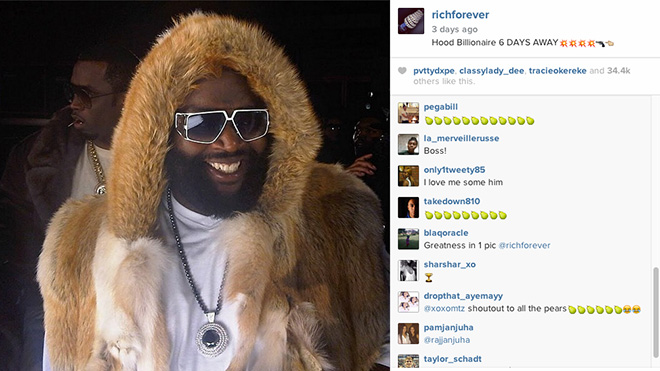 Earlier this year, in an interview with UK radio personality Tim Westwood before a concert in London, Rick Ross was asked about his massive weight loss.
One way Ross described losing weight was by eating pears, which was hilarious to a lot of people for two reasons. The first is the mental image of Rick Ross — who has a strong addiction to lemon pepper wings and eats things like honey buns with melted cheese on top — consuming a tray of pears.
The second is how Ross talked about the pears: "I eat pears now and shit like that … Shoutout to all the pear." That last phrase — "shoutout to all the pear" (which literally makes no sense at all) — is ridiculously funny, and if you don't think so, you have no soul.
Now Rick Ross has a full blown meme on his hands, and it doesn't look like it's going anywhere anytime soon. First it was fans asking him to autograph pears, and now pear emojis are taking over the comments on his Instagram posts.
Yes, amid the "My mom makes $20k/day working from home for just 5 MINUTES. Click here to find out how you can too!" and the "flip $300 to $300,00 in ONE DAY!" and the "HOT FIRE MIXTAPE LINK IN BIO" comments are comments filled with pear emojis.
Go to any recent photo on his Instagram page right now, and you'll see them. THEY'RE EVERYWHERE. However, one recent comment indicates that someone (maybe Rozay himself) is deleting the pears. "What happened to the pears?" one fan asked. But as soon as they're deleted, more pop up to replace them.
Take a look here: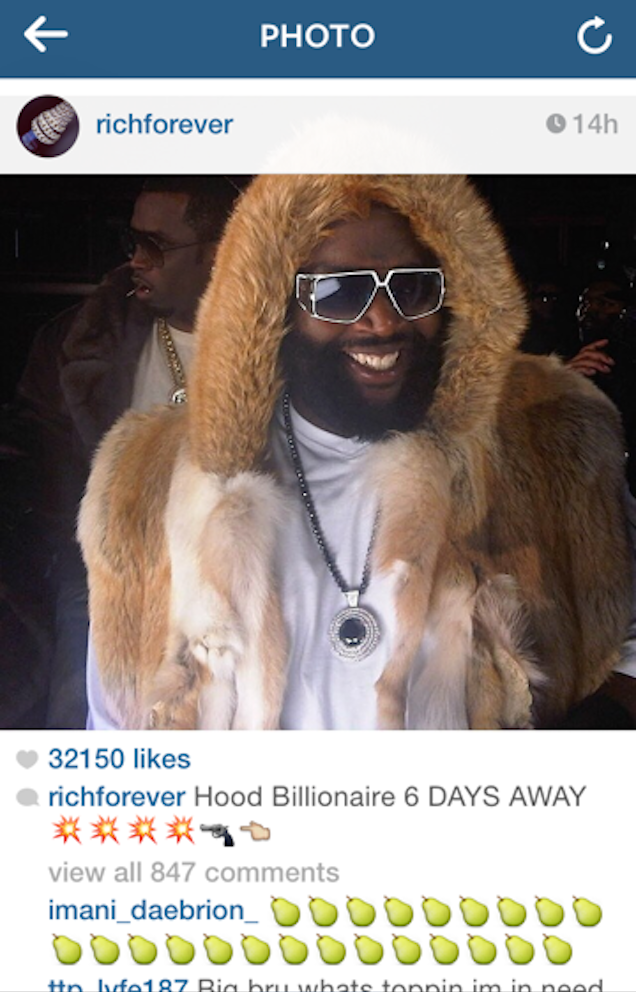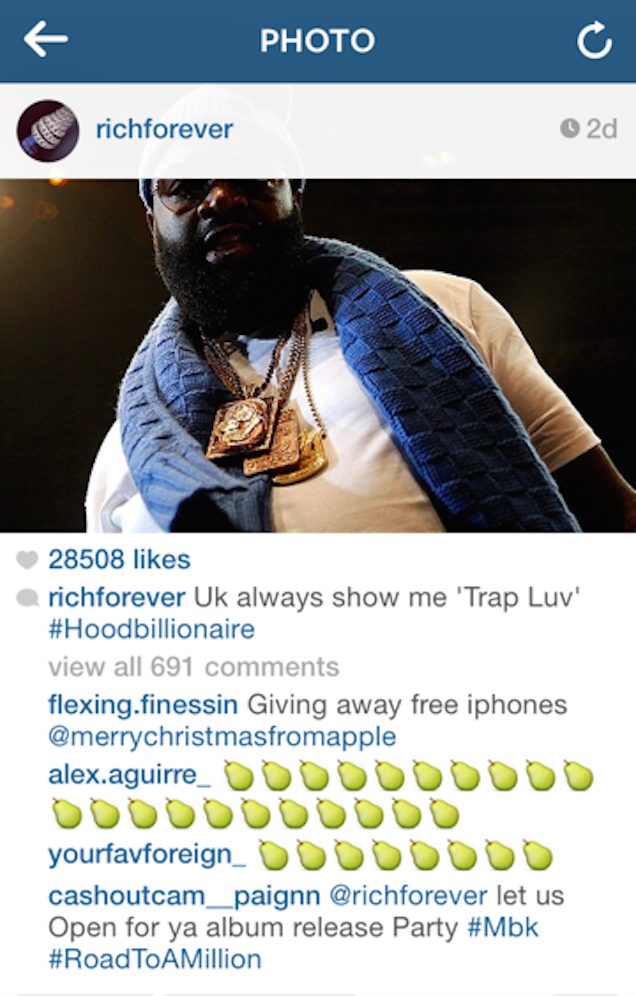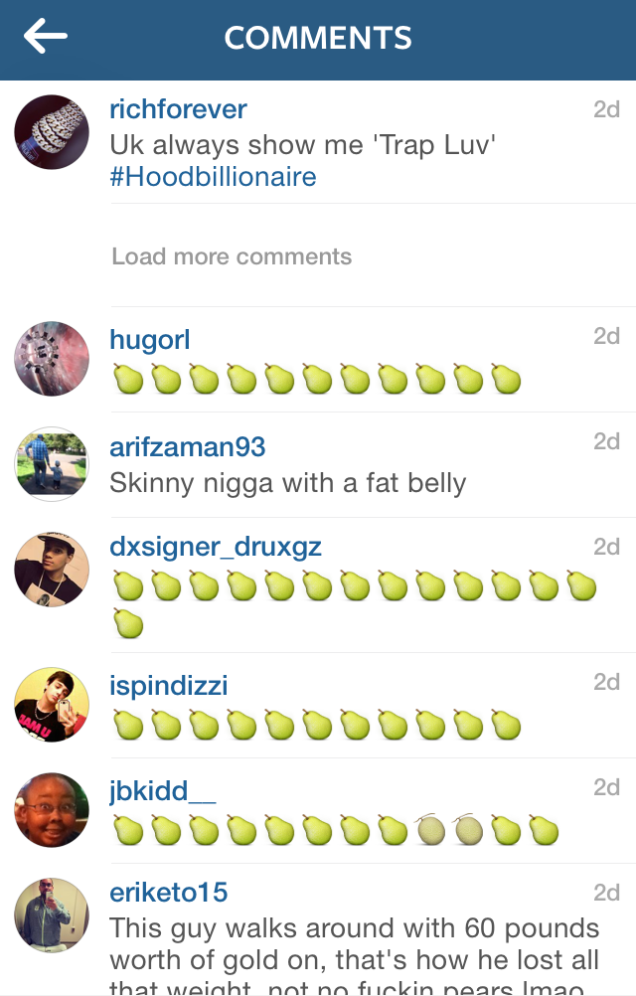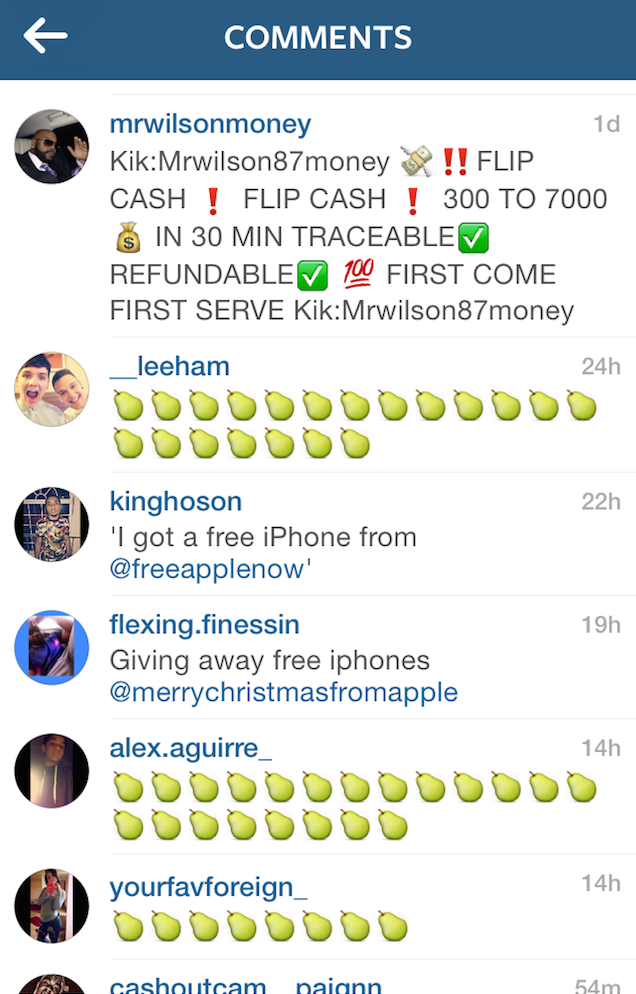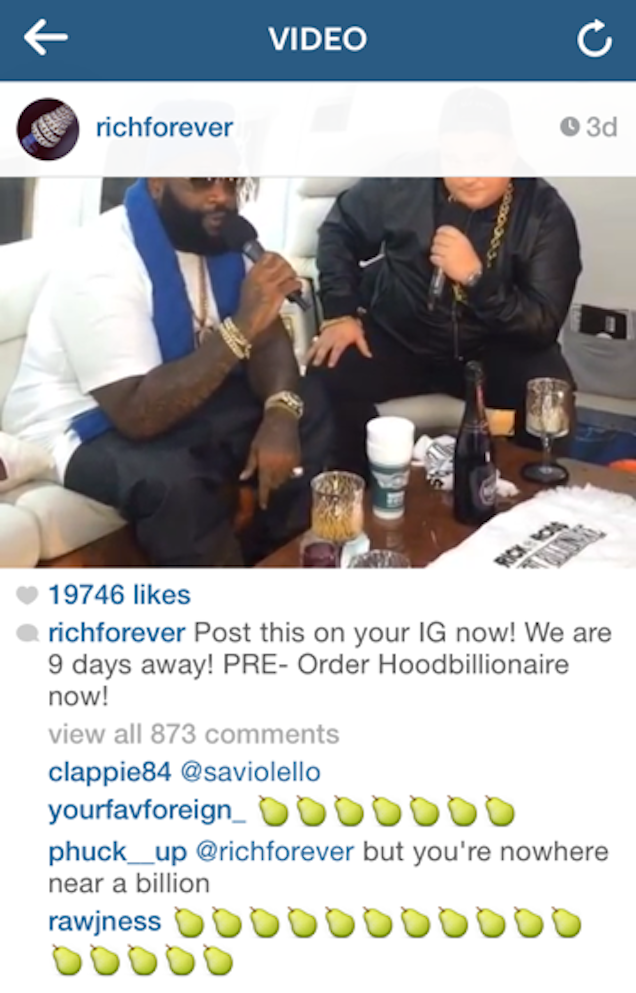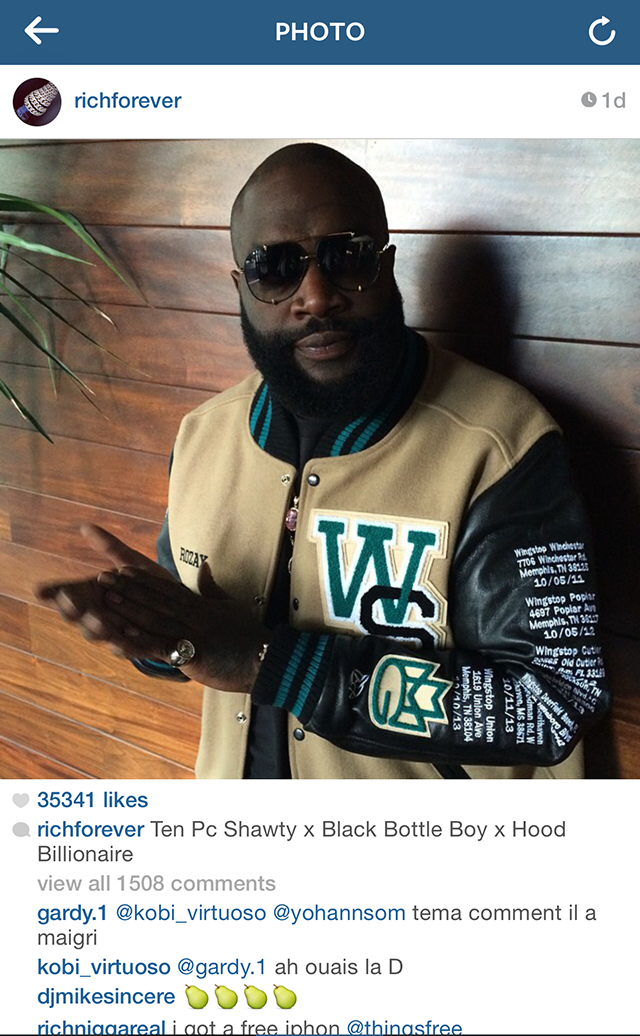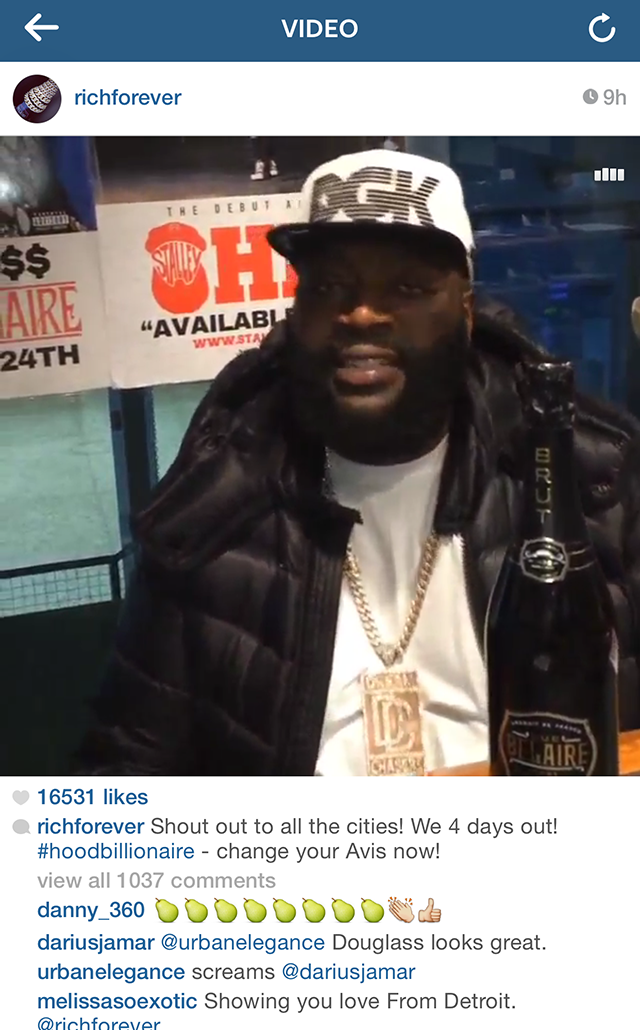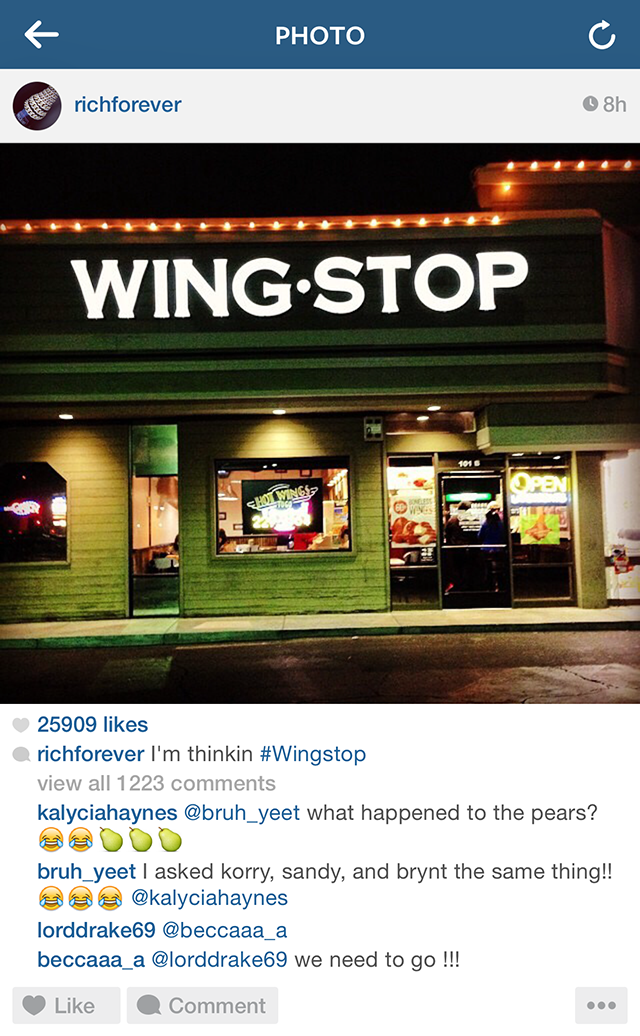 LONG LIVE THE PEAR!
h/t: Gawker
Be the first to receive breaking news alerts and more stories like this by subscribing to our mailing list.