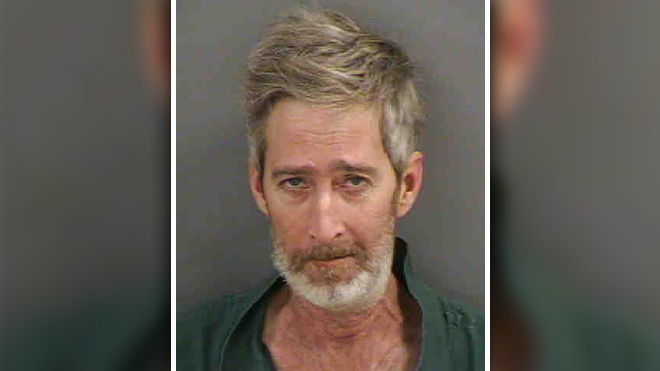 A Florida man desperate for the attention of another human of the opposite sex who is not a family member was arrested last Tuesday (Nov 4) after he allegedly called 911 three times asking the dispatcher if she was interested in going out on a date. (Spoiler: She wasn't.)
According to WZVN News, 45-year-old Stephen Ramsey kept the female dispatcher — who told him her name was "Sandy" after he creepily asked her "What's your name?" — on the line for more than six minutes and asked her if she was into handcuffs before laughing and finally hanging up the phone.
LISTEN TO THE FULL CALL HERE:
Collier County deputies were sent to Ramsey's home, where he was arrested and he told police he was "looking for an escort service to help him pass the time."
In addition to heavily slurred speech, the officer said he noticed a "strong odor of an alcoholic beverage" coming from Ramsey's breath. He was charged with misusing 911 and was in the Collier County Jail on $2,000 bond.
Bill Rule, a spokesman for the Collier County Sheriff's Office, advises against misusing 911 as it could have serious consequences.
"Somebody could conceivably be injured and needing our assistance, but we are further away because of the false 911 call," he said.
Be the first to receive breaking news alerts and more stories like this by subscribing to our mailing list.