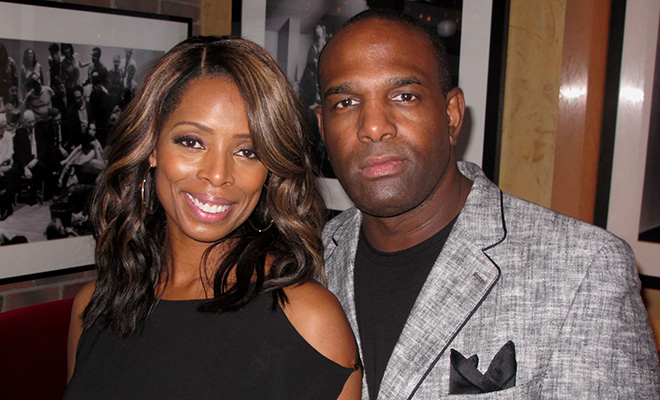 Last week, the husband of sassy actress Tasha Smith — best known for her starring roles in Tyler Perry productions — filed a restraining order against her claiming that she likes to get drunk and fly into rages in which she threatens to kill him or have someone else do the deed, leaving him fearing for his own life.
According to TMZ, Smith and her husband Keith Douglas still live together, so she's has to stay at least 2 yards away from him while they're at home, but when they're not at home, she can't come within 100 yards of him.
Douglas claims Smith flies into booze-fueled rages … and that she's threatened to kill him … or get people to hurt him, even warning him to "not fall asleep or something will happen."

Keith also claims Smith — who currently stars in "Tyler Perry's For Better or Worse" — threatened him in front of his kids … and he's had to flee to escape her wrath.
But now Tasha is saying that she's the one who should be scared.
TMZ is reporting that the "Why Did I Get Married?" star has filed her own legal docs claiming that Keith "flies into jealous rages, calling her a fucking dyke" and accusing her of sleeping with other women.
"When he's in a rage, I feel that he is capable of killing me," she said, adding that she's prepared to have her friends, fellow actresses Tisha Campbell Martin and Elizabeth Rohm, back up her claims in court.
Both Tasha and Keith are denying the allegations against each other.
Be the first to receive breaking news alerts and more stories like this by subscribing to our mailing list.