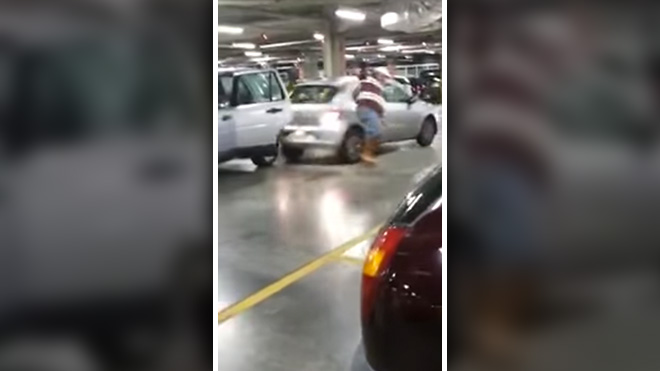 Fights over parking spots are pretty common, especially during the busy Holiday Season, but not many people take it to the extreme like this guy. And we're not even in the Holiday Season just yet.
There isn't a lot of context for the video (other than the fact that it was filmed at a mall parking garage in Brazil, according to this Reddit thread), which was uploaded to YouTube earlier this week, but the drivers had apparently been arguing over the spot for a while before the camera started rolling just as the scorned driver reached his boiling point.
The video above shows the angry driver jumping into his car and driving forward before putting it in reverse and driving backwards right into the other driver's vehicle, barely missing its occupants. Thankfully, the man was quickly apprehended by mall security, as seen in a longer version of the video.
Be the first to receive breaking news alerts and more stories like this by subscribing to our mailing list.