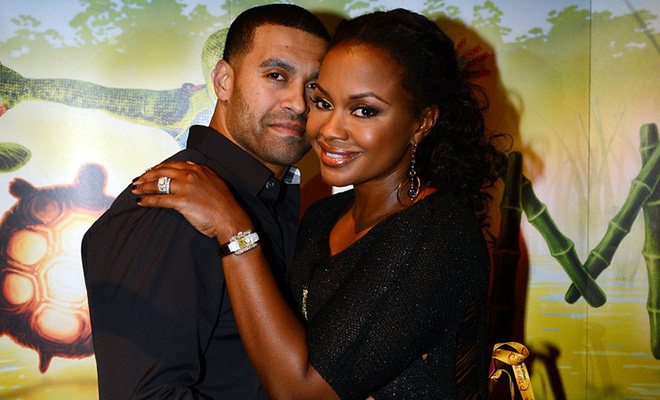 In news that should surprise no one, "Real Housewives of Atlanta" star Phaedra Parks plans to officially file for divorce from her husband Apollo Nida.
The divorce filing comes one month after Nida reported to federal prison (on Sep 11, specifically) to begin an eight-year prison sentence for fraud. According to TMZ, he could have gotten 30 years, but he snitched to get a reduced sentence.
A rep for Parks revealed to Hollywood Life that "Phaedra has retained an attorney with the intent of amicably ending her marriage."
While the news is certainly upsetting, a source revealed that it is not a complete surprise.

"It's becoming quite clear here in the A that Phaedra will leave Apollo once he begins serving his time," our source revealed. "She's doing it for herself but most importantly, she's doing it for her boys."

The couple have two young sons both under the age of four, Dylan and Ayden.

"Phaedra really feels Apollo let their family down. She was left in the dark about a lot of his extra curricular activities which led him to this position that he's currently in," our source says.

"She's tired, she's had enough and feels that ending the marriage is the best thing. She got married to be married. Not to make care packages and visit her husband, in prison, twice a week. That's not what she signed up for."
Hollywood Life says their source is "confident" that the divorce between the reality TV couple is "imminent," however an official date on when she will actually file is unknown. (Sidebar: Or she could have filed already and we just don't know it yet.)
"That part has yet to be determined," HL's source revealed. "She will though. She's not planning on sticking by Apollo for eight years. She's a great woman and will love you to death, but she's fed up with Apollo and this time she's making sure he will never disappoint her or their children again."
When a woman's fed up, there ain't nothing you can do about it.
Be the first to receive breaking news alerts and more stories like this by subscribing to our mailing list.