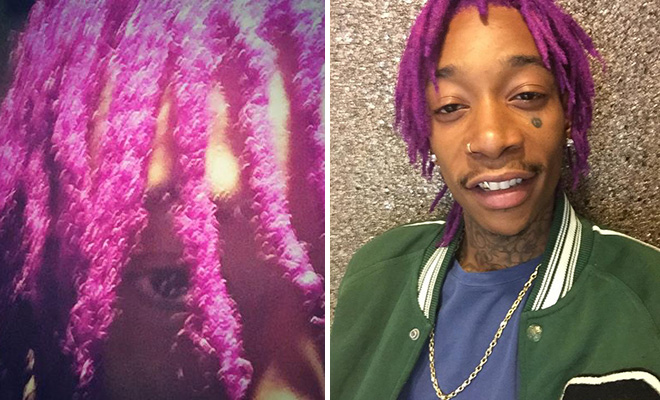 Wiz Khalifa is single and back on the market, so what better way to celebrate than a brand new hairdo?
The "We Dem Boyz" rapper debuted his new look called "Purple Rain" (like the Prince song) on Twitter, and if we must say … it doesn't look half-bad on him!
Wiz hasn't been very outspoken on his pending divorce from Amber Rose, but we can definitely tell he's ready for change.
Stage 1. pic.twitter.com/CiuyTB7Y6v

— Wiz Khalifa (@wizkhalifa) October 7, 2014
Purple Rain. pic.twitter.com/lkXsZ21ciD

— Wiz Khalifa (@wizkhalifa) October 7, 2014
Smile for the day. pic.twitter.com/OjHCONQeux

— Wiz Khalifa (@wizkhalifa) October 7, 2014