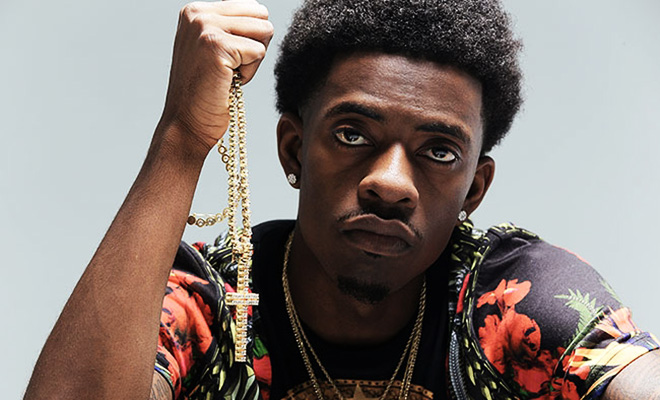 Just days after the Migos got into an-all out brawl during a show in Nashville over a fan snatching one of their chains, their "New Atlanta" rap affiliate Rich Homie Quan ran into a similar ordeal.
Quan was at Adrien Broner's boxing match against Emmanuel Taylor in Cininnati, OH when another guy attending the fight tried to steal his chain. Quan didn't take the guy's attempt to "chain snatch" lightly and threw a few punches before security stepped in and got the situation under control.
Where was his "hubbie" Young Thug when all of this was going down?
To be such a small guy though, Rich Homie looks like he can handle himself pretty well, proving that maybe he is about that life after all.
Watch the footage (via TMZ) here:
Be the first to receive breaking news alerts and more stories like this by subscribing to our mailing list.