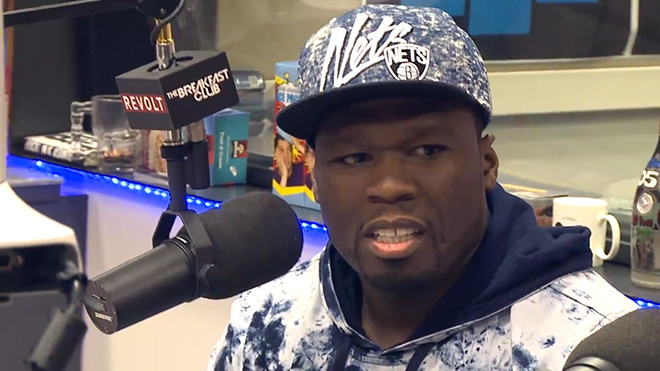 50 Cent and his G-Unit crew (minus Young Buck, who had to visit his P.O.) made an appearance on Power 105's "The Breakfast Club" this morning.
While there, 50, Lloyd Banks and Tony Yayo spoke on what broke the group up and how they were able to re-unite after not communicating for years.
But perhaps the biggest highlight of the interview was when host Charlamagne asked Fiddy about a previous comment his former artist Olivia made saying he had a problem with her working with Missy Elliott in the studio.
However 50 is telling a totally different story and claims that Missy was sleeping with Olivia, which ended up causing problems.
"I don't have no problems. Missy started hitting it if you really want to know,"  Two Quarters told Charlamagne.
Five Dimes also talked about his former relationship with Floyd Mayweather Jr. and how boxing champ has trouble with reading.
"He has a hard time, he really do," Ten Nickles said. "He'll pass it. Anything you give him [that he has to read] he'll give it to Ms. Jackson or give it to somebody else to look at it."
Watch the full interview above!
Be the first to receive breaking news alerts and more stories like this by subscribing to our mailing list.