Rapper Game is using Hip Hop as a platform to bring awareness about Ferguson and the death of Michael Brown.
Putting his musical resources to work, Game brought together 12 rappers (including himself) and three R&B singers for a new tribute track titled "Don't Shoot."
The track features Diddy, Rick Ross, 2 Chainz, Fabolous, Wale, DJ Khaled, Swizz Beatz, Yo Gotti, Curren$y, Problem, King Pharaoh and the R&B super-group TGT (Tyrese, Ginuwine and Tank).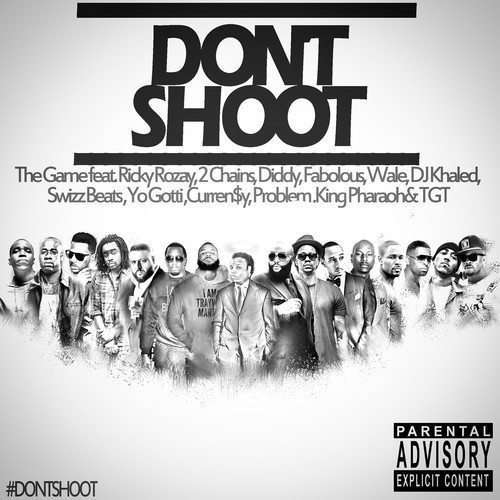 Game explained to Rolling Stone what motivated him to do his song and how he put it all together:
"The issues in Ferguson really hit home for me, and I feel compelled to use my musical platform to address this. I am a black man with kids of my own that I love more than anything, and I cannot fathom a horrific tragedy like Michael Brown's happening to them.

"This possibility has shaken me to my core. That is why this song must be made and why it was so easy for so many of my friends to come together and unite against the injustice.

"I managed to get everyone on board fairly easy, simply because we have the hearts. We care and are inclined to take a positive approach to resolving an issue that has existed since the beginning of mankind and that is racism and hatred towards one another as human beings."
Listen to "Don't Shoot" below:
FYI: You can also purchase the song here and all money raised from iTunes sales will go to Justice for Mike Brown GoFundMe account.
Be the first to receive breaking news alerts and more stories like this by subscribing to our mailing list.