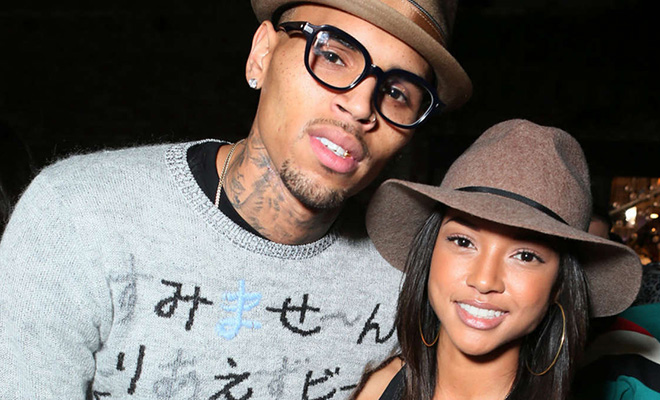 Chris Brown and Karrueche are reportedly back together, and honestly, we can't say we didn't see this coming, as they are notorious for breaking up, making up, breaking up again, making up again, only to break up again and then make up all over again. It's a never-ending cycle and likely won't stop anytime soon, but we deal with it.
Earlier this month, it was reported that Karrueche said she dumped Chris Brown and changed her number because he is "immature" and was still in love with Rihanna.
Days later Chris said she didn't dump him, but he dumped her because she's an opportunist and he didn't like her doing interviews about their relationship behind his back.
Fast forward to now (literally weeks later) and Chris and Karrueche are back together.
The on-again-off-again couple is now on again … and Chris says it's because Karrueche now realizes he was telling her the truth when he said he was not having sex with anyone else.

Sources close to Karrueche tell us … he was frantically texting and calling her — more than 20 attempts a day — to acquit himself, but she ignored him.

We're told Saturday … Karrueche showed up at Chris' celebrity flag football game to talk it out … which they did, and she believes him.

As for the whole yacht thing … there definitely was smoke … he was on the vessel cavorting with several women, including one of Karrueche's close friends.

Chris did cop to something … he promised Karrueche he would slow down the partying and treat her better.
So he promised her he would "slow down the partying" AND "treat her better?"
Ha! We'll believe it when we see it.
Be the first to receive breaking news alerts and more stories like this by subscribing to our mailing list.