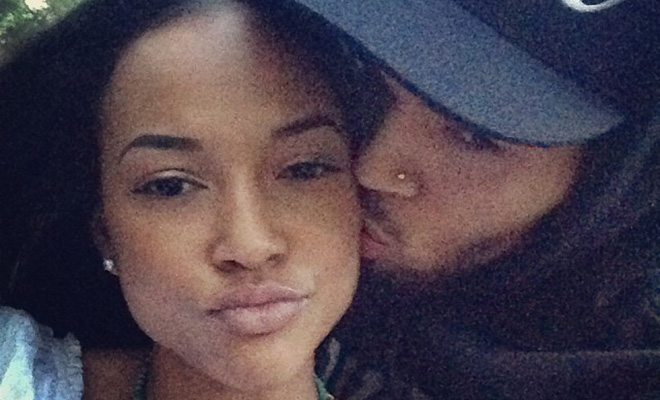 Chris Brown and Karrueche Tran have broken up again for the umpteenth time.
Fans speculated that the two had parted ways earlier this week when Chris tweeted "these hoes ain't loyal but my fans damn sure are!" and "Be careful who u take relationship advice from. Especially if they are single. They're single for a reason! Lol #lonelyfaceass"
And now TMZ is reporting that Karrueche has called it quits with Breezy and changed her number so that he cannot get in contact with her.
Unsurprisingly, Rihanna played a factor in the cause for the break-up … but it was Chris' bad behavior and hard partying that ended up being the final straw for Karrueche.
Sources tell TMZ Karrueche exploded when Chris recently "liked" 2 fan photos on Instagram of Rihanna and him together, but their problems run a bit deeper than that.
Rihanna was only a small part of Karreuche's problems with Chris. We're told she was unhappy for a long time … as sources put it, because "Chris acts immature, like a child." She thinks he's ruining his life by spending more time partying than making music.

Chris' reaction to the break up has been breathtaking. He went to St. Tropez this week and took a very good friend of Karrueche's along for the ride. And he made a point to be photographed with her … making sure Karrueche would see it.

Karrueche's reaction was not jealousy. We're told she's changed her phone number … specifically so Chris couldn't contact her.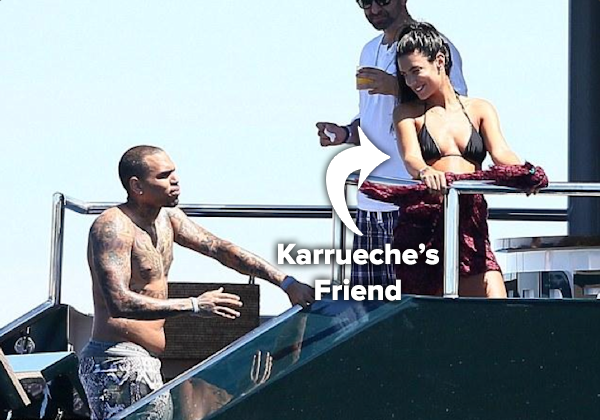 Damn Breezy! You ain't have to get back at Karrueche like that…
Be the first to receive breaking news alerts and more stories like this by subscribing to our mailing list.