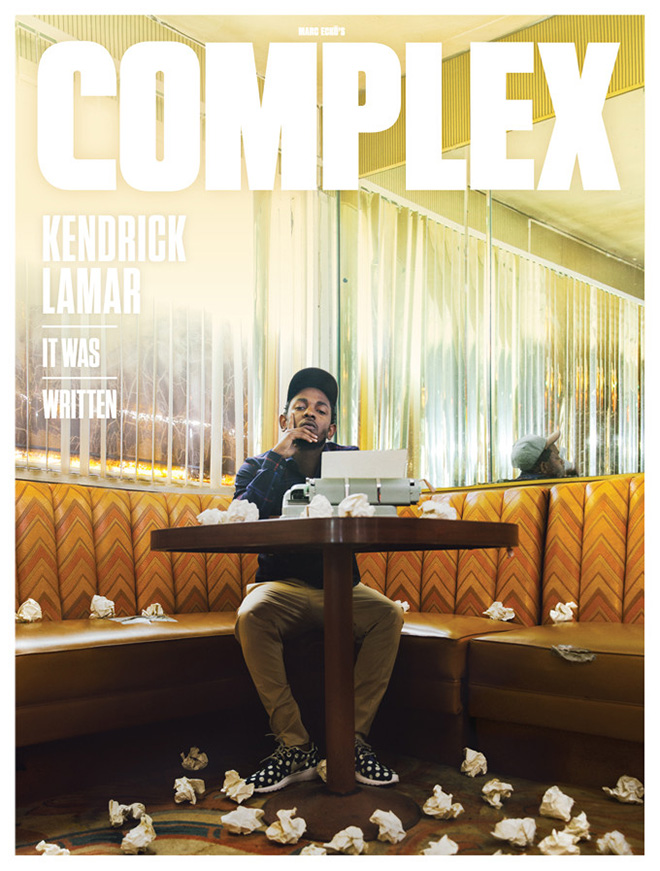 Kendrick Lamar looks like he's going through a pretty bad case of writer's block on the cover of Complex magazine's August/September 2014 issue, in which the Compton rapper speaks on a number of topics, most notably the highly anticipated follow-up to his debut album good kid, m.A.A.d city.
Released nearly two years ago, 'm.A.A.d city' proved that Kendrick is a rapping force to be reckoned with, and now he's hard at work in the studio working on his sophomore project, due out sometime in the fall.
He's already recorded about 30 to 40 songs to choose from, but so far, when it comes to the album's title and cover, he says he's "flirting with ideas."
"If I keep focusing on, 'I need to make something better than good kid,' it's going to be just that," Kendrick said. "That's not challenging yourself. I don't want to become that person reflecting on what has been done. What I'm doing now is the question. I'm only as good as my last word, my last hook, my last bridge."
On his creativity, the "Control" rapper said, "This is truly a blessing from a higher power, and as long as I understand that there's really no limitations to what I can do. Everything is forward with me. When I'm in the studio I'm looking for creativity I haven't matched yet, a feeling I haven't felt. It's a high. When you look at people like Jay Z, Nas, Dr. Dre, these people are established, but they love music and they love that high. You always want that feeling of creativity."
Check out a few photos from the spread below, and hit up Complex for the full interview.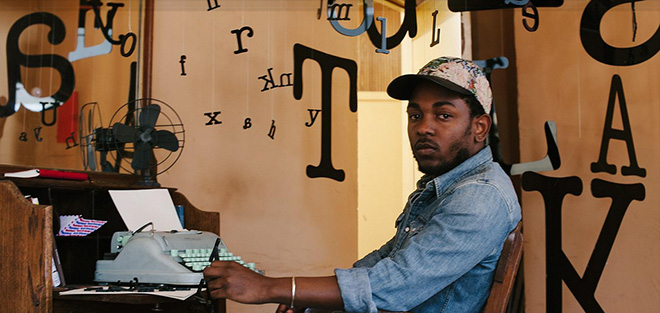 Be the first to receive breaking news alerts and more stories like this by subscribing to our mailing list.