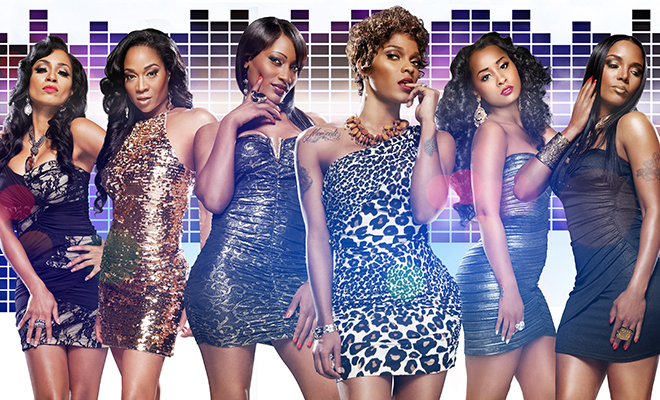 TMZ reported that "a huge brawl erupted" during the taping of the "Love & Hip Hop Atlanta" Season 3 reunion show in New York City Tuesday night (Jul 15) that left "several cast members — and their weaves" injured.
But based on their description of the events, they should change "a huge brawl" to "SEVERAL HUGE BRAWLS," because … DAMN!
Multiple sources on the set tell us the fight involved Benzino, his fiancee Althea, Stevie J, Joseline, [Waka Flocka's mom] Debra, Tammy, and Mimi — and the whole mess started when Benzino cracked a joke about Stevie J and Joseline doing drugs.

We're told Stevie jumped up to get in Benzino's grill, but security guards stopped him. That's when — according to witnesses — Stevie's girl Joseline sneak attacked Althea.

After that, all hell broke loose — weaves were torn out in the chaos — and every time security broke up one fight … a different one would spark up between other cast members.

We're told most of the fighting was between the women — although at least one male security guard took a shot to the face … from one of the chicks.
Cops were called, obviously, and at least three people received medical attention.
And to answer the question you've been asking since clicking on this article, YES, VH1 cameras were definitely rolling (it was the reunion taping, duh!) and captured "most of the violence," according to TMZ.
Watch the video footage here:
The day before the fight, Stevie J leaked naked photos of Althea on her hands and knees performing fellatio to Benzino and all hell broke loose on social media, with the former "friends" trading jabs back-and-forth, so it's possible that's what sparked the whole showdown.
In any event, that LHHATL Season 3 Reunion show can't come on TV fast enough!
Be the first to receive breaking news alerts and more stories like this by subscribing to our mailing list.