Uh-oh… There's a ruckus in Momma Dee's palace!
According to TMZ, Erica Pinkett, an extra on VH1's "Love & Hip Hop Atlanta," was "savagely attacked" in a nightclub (presumably in Atlanta?) earlier this month, and Pinkett believes that the hit was ordered by "a jealous rival on the show," aka The Bambi.
Law enforcement sources tell us … Pinkett was coming out of a bathroom in Atlanta's Taboo Club June 9 when a woman came up from behind her, hit her in the face and then threw her to the ground and slashed her arm with a razor blade. It was reported the gash spewed blood so badly, it looked like a scene from a horror movie.

Pinkett tells police … she thinks the attack was ordered by fellow "L&HH:A" star Bambi Johnson … because the two have had arguments over Pinkett's relationship with Johnson's boyfriend, Lil Scrappy. One of the fights (see video below) aired on the show.

The police report states that Stephanie Nicole Harp, the woman who attacked Erica, left the club before police arrived, but was arrested the next morning for committing aggravated assault with a deadly weapon.
Here is her mugshot: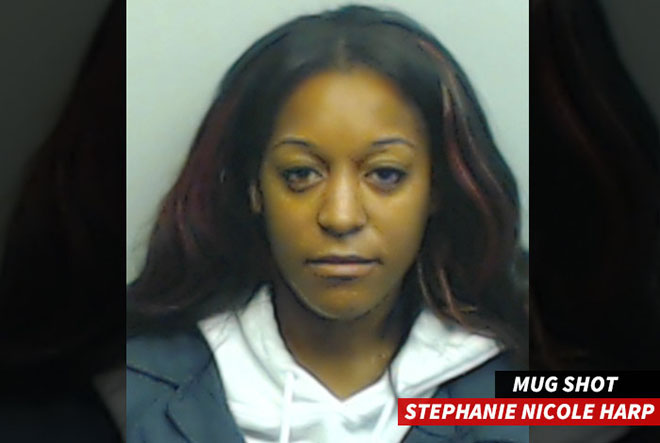 The third season of "Love & Hip Hop Atlanta" shows The Bambi and The Pinkett both vying for the attention of Momma Dee's Prince of the South Lil Scrappy, which results in a brawl that happened at Scrappy's birthday party.
The ladies also got into another altercation when The Pinkett threw a tray of food at The Bambi when the two were having a restaurant sit-down mediated by Momma Dee.
But The Bambi denies being involved with this latest incident.
"The recent rumors circulating are very disturbing, not to mention completely fabricated," The Bambi said in a statement. "I feel it is necessary to make it clear to my supporters that I was not involved in any recent altercation, nor present at any venue in which an altercation occurred."
Her full statement: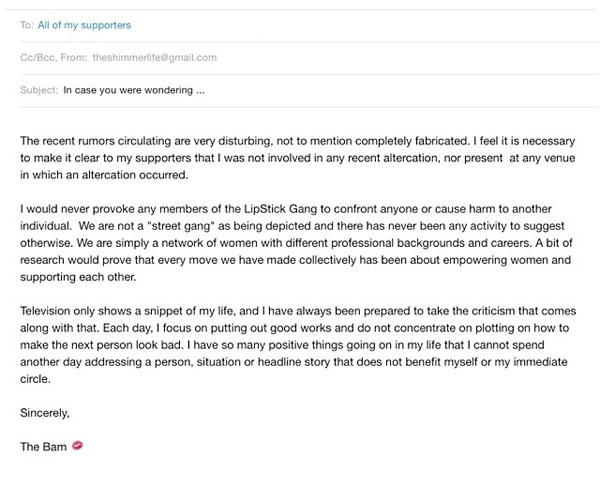 Be the first to receive breaking news alerts and more stories like this by subscribing to our mailing list.