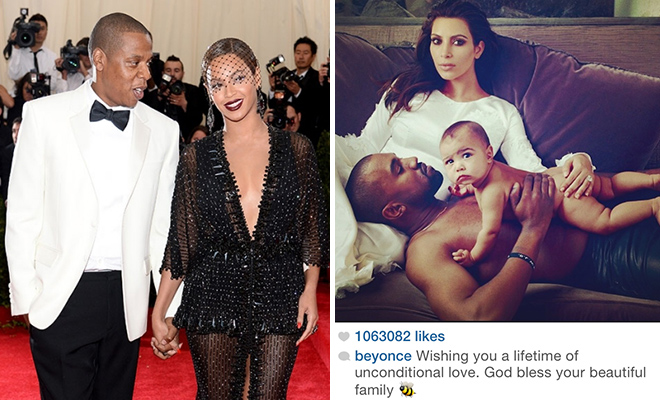 While Kim Kardashian and Kanye West were getting married in Florence, Italy, Beyoncé and Jay Z were in the United States, specifically the Hamptons, on vacation enjoying their Memorial Day weekend.
As the Internet was bombarded with news of the big Kimye Wedding, Beyoncé decided to post a photo of herself on Instagram, wearing no make-up, showing off her new braids and laying in the bed not dressed for a wedding.
Many took the move as a snub to Kim and Kanye, however, in a subsequent Instagram post, the singer wished the couple a "lifetime of unconditional love" and also wrote "God bless your beautiful family" in the caption of the photo, which was of Kim, Kanye and their 11-month-old daughter North.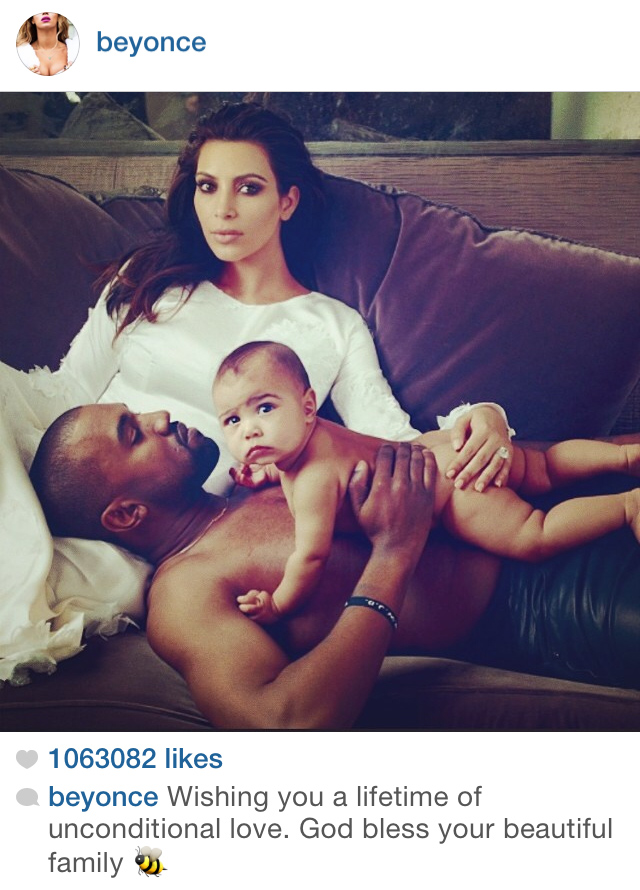 Still, the question remains: Why did Beyoncé and Jay Z bail on Kim and Kanye's wedding? (Especially Jay Z, considering how close he and Kanye are.)
Hollywood Life has a possible answer:
"They wouldn't mean it as a diss, they just don't want to go and would rather stay home with Blue Ivy, prepare for their tour and just relax. A wedding like this would be a complete process that they really aren't interested in getting involved in," a source close to the couple told HollywoodLife.com exclusively.

"They weren't sure about all of the media attention and it possibly being filmed for the show [KUWTK], but after the fight with Rachel at the Met, they decided to lay low," our source added. "Bey and Jay are working on their marriage."
h/t: Us Weekly; HollywoodLife