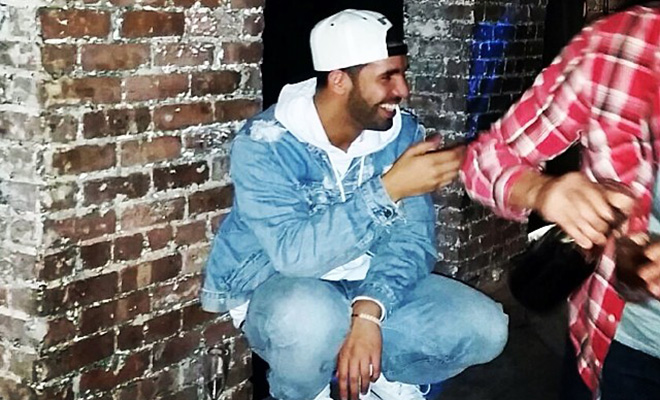 Drake gets picked on a lot on social media.
In addition to the countless memes floating all over the Internet, there are entire Tumblr pages dedicated to Drizzy, like "Drake's Faces," "Drake's New Friends" and, our favorite (and the funniest), "Drake the type…"
While the Young Money rapper rarely (if ever) responds to the Internet's taunts, he stood up for himself against haters on Instagram over the weekend.
On Saturday (May 17), Drake posted several photos on Instagram documenting his recent trip to Houston, and in one photo, some commenters were making fun of the outfit he had on, which prompted a response from the rapper.
"Yeah damn my style sucks you're right," he commented. "I should start wearing men's Giuseppe shoes with the gold buckles so I can be more swag in 2014. I apologize to all my fans for not wearing Giuseppe."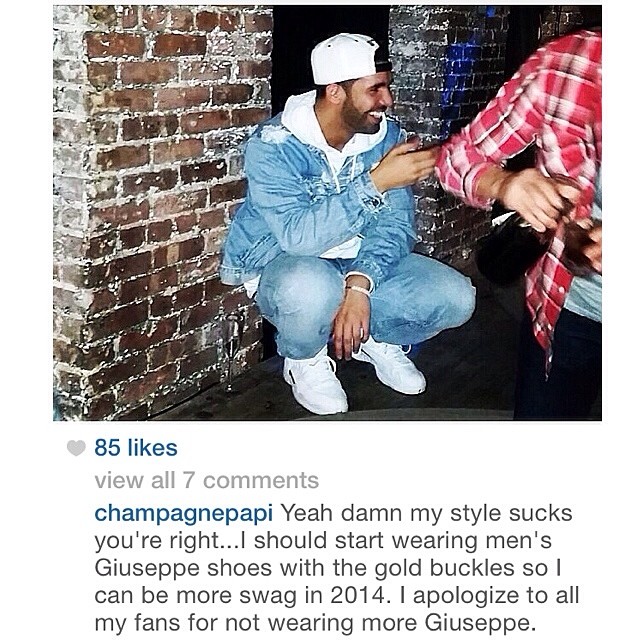 You can make fun of his faces, you can point out the fact that ALL of his friends are new friends, and you can even criticize him for being a bit of a softy … but one thing you will not do is get away with making fun of Drake's impeccable style and sense of fashion!
h/t: Elliott Wilson
Be the first to receive breaking news alerts and more stories like this by subscribing to our mailing list.