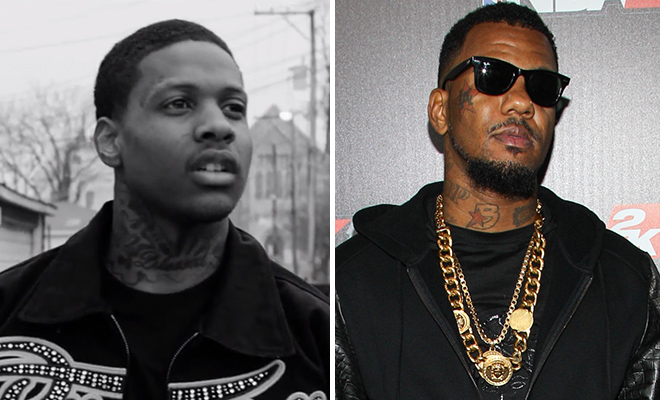 The beef between Chicago rapper Lil Durk and West Coast emcee Game has been heating up on Twitter following the release of Tyga's "Chiraq to LA" diss track featuring Game.
Since the song's release, Chitown rapper G Count has fired shots at Game in a new diss track, and Lil Durk's management told XXL that incarcerated Chicago rap legend Bump J would be getting on the phone from prison to "say he don't know Game."
Durk — who said Chief Keef "disrespected the whole Chicago" by siding with Game and Tyga — also took to his Twitter on Monday (May 12) and threw a few cyber jabs at Game, telling the California rapper that while he may have more money than him, Durk has the full support of the streets.
The "Dis Ain't What U Want" rapper also let Game know that he is ready to go to battle, specifically with him and anyone who supports him or the "Chiraq to L.A." diss song.
Y'all got more money but I got the streets I'm streets y'all industry

— LIL DURK (@lildurk_) May 12, 2014
I'm on the game ass and the bitch ass chiraq rappers dats wit em

— LIL DURK (@lildurk_) May 12, 2014
After catching wind of Durk's comments, Game was quick to offer up his own response:
I hear ya loud & clear Lil Jurk.

— Handsome Ass Nigga (@thegame) May 12, 2014
h/t: Vlad via Kollege Kidd
Be the first to receive breaking news alerts and more stories like this by subscribing to our mailing list.