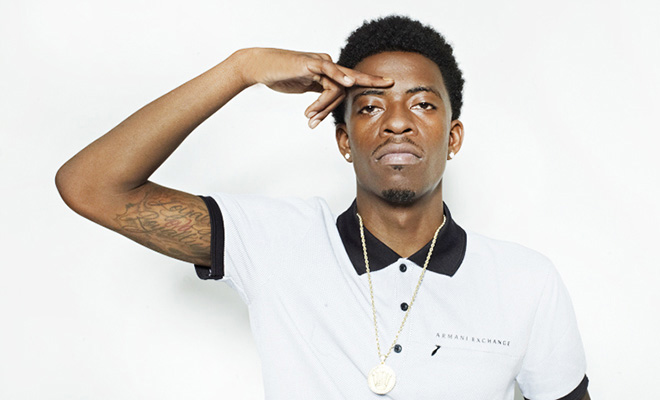 Last Tuesday, a day after he was revealed as a member of XXL Magazine's 2014 Freshman Class, Rich Homie Quan went to his hometown in Atlanta to shoot the video for his new single "Walk Thru" with Los Angeles rapper Problem.
Hours later, Rich Homie was rushed from the video set in Piedmont park to a nearby hospital after reportedly having two "seizures," falling and "cracking his head" while on set, according to TMZ.
After the story broke, Twitter was immediately flooded with comments from fans wishing the "Type of Way" rapper a speedy recovery, but amid the well-wishes was speculation as to what could have caused the incident.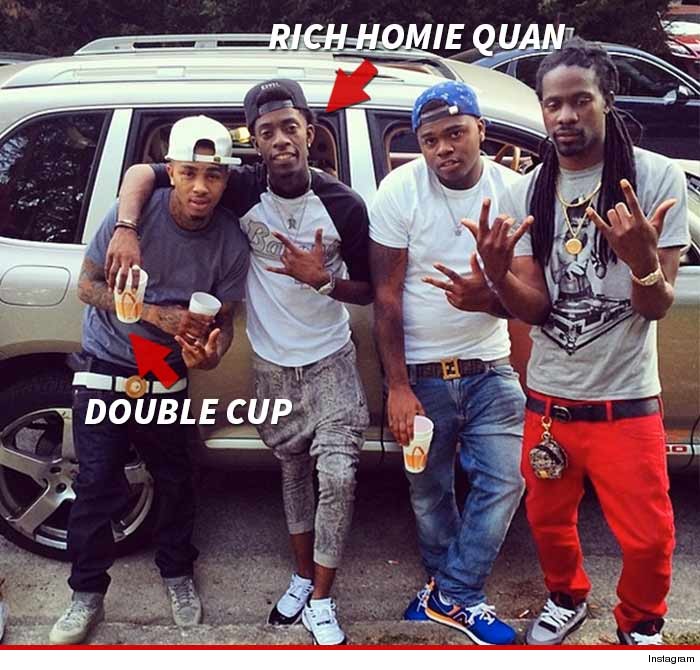 Some believed "lean/sizzurp" (codeine-based cough syrup mixed with Sprite) played a major role in Quan having seizures and collapsing in 80-degree weather. TMZ even said he was "hittin the lean" hard prior to his medical emergency, offering the above photo (which was posted to Instagram) as visual evidence.
But Rich Homie Quan himself has released a statement and he not only denied having seizures, but he also denied doing drugs or "leaning" at his video shoot.
"I just want to thank my fans and everyone who has called concerned about me. I want to clear up two things, after being in 3 states in 3 days, up early having to shoot my video for 'Walk Thru' and even sleeping in between scenes on top of filming in this humid Atlanta heat, I fainted and hit my head.

"It's no secret that I do turn up, I don't deny that but I'm not addicted to anything including drugs nor was I leaning at the shoot. The media is gonna put fake stories out there but I just want to let my fans know that I'm good and recovering. The second thing is, I promised I will never stop going in and I mean that."
He also tweeted this:
First and foremost I want to Thank God for his blessings. Your boy just been grinding too hard. Thanks for all of the prayers… I'm okay

— RICH HOMIE BABY! (@RichHomieQuan) May 7, 2014
Quan's day-to-day publicist Johnathan Sims followed up with Billboard, telling them that medical staff stated that Quan's situation wasn't as bad as people were led to believe.
"The doctor actually said he didn't have seizures," Sims said. "His muscles were tense and contracting causing him to have sharp pains which made him move around in a seizure-like manner."
The rapper's label Think It's A Game Entertainment offered a similar explanation in a statement to MTV News.
"On one of the hottest days of the year in Atlanta, GA, Rapper, Rich Homie Quan experienced heat exhaustion during the filming of his upcoming video 'Walk-Thru,' causing him to initially faint," a label rep explained.
Be the first to receive breaking news alerts and more stories like this by subscribing to our mailing list.