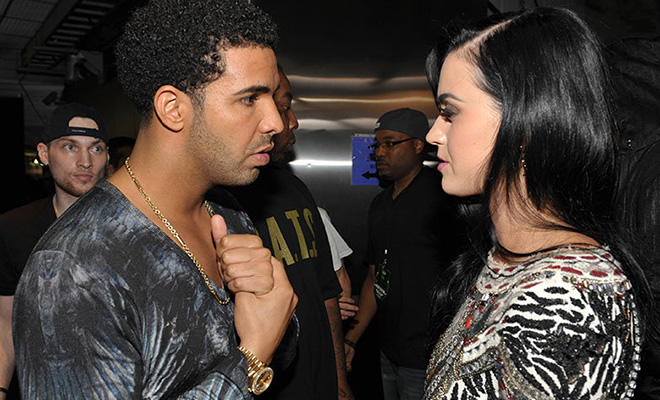 By now everyone knows Drake is more in touch with his feelings than the average female male. But it gets bad (real bad, Michael Jackson) when a female singer refers to you as being "soft" … and not just any female singer either, we're talking Katy Perry people!
During an interview with "The Breakfast Club," Katy was speaking on working with Juicy J and how he is such a kind-spirited person when she accidentally dropped on Drizzy.
Peep what Katy had to say below:
"I've worked with a lot of people that have done little pieces on songs and not that they have egos, but Juicy's the kindest. He's like the most kindest, empathetic, sweet — I don't want to make him out to be softer than Drake."
Katy tried to clear her statement up, only to make things worse by calling Drake "her secret diary."
"I love Drake; he's like my secret diary. I really love Drake, so get off my D."
Charlamagne, of course, ate up KP's depiction of Drake, laughing and shouting "I love you Katy!" while calling Drizzy "one of the greatest female rappers out there."
Poor Drake … he can never catch a break!
Watch Katy Perry's "Breakfast Club" interview here:
Be the first to receive breaking news alerts and more stories like this by subscribing to our mailing list.