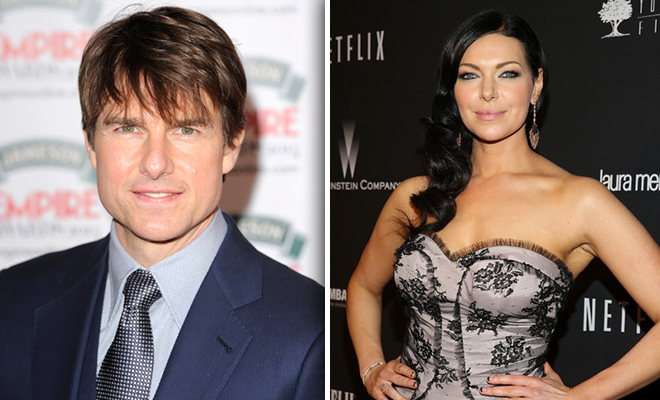 World-famous gossip column Pagesix is reporting that Tom Cruise is "secretly dating" actress Laura Prepon (of "That 70's Show" and "Orange is the New Black" fame) … this despite PR reps for the two denying any romance between them last November when they were spotted having dinner at the Manor Hotel in Los Angeles.
"It's the buzz on the set of her show," a so-called 'insider' told NY Post writer Richard Johnson.
The British magazine Grazia reported last fall that Cruise, 51, picked up Prepon, 34, in a vintage car and had a bottle of 1979 Merlot waiting on the table when they arrived at the Manor Hotel.

"They spent three hours laughing and joking. It's clear Tom is smitten and after the date he was on cloud nine," the mag reported. "They had their second date at the restaurant, too, meeting for Sunday brunch, and then she accompanied him a few days later to a dinner party at John [Travolta]'s home."

But Cruise's hardworking publicist quickly tried to squelch the story. "They see each other at some functions, but they are not dating," an insider told Us Weekly. Reps for Cruise and Prepon continued to deny the romance to me on Wednesday.
Cruise's rep also reached out to the Daily Mail and told them that not only are Tom and Laura not romantically involved, but they've never even met! Which is weird … because last year, his publicist said "they see each other at some functions," so how is that even possible if they've never met?
Does Tom Cruise have a new publicist that isn't aware of this information? If so, he or she isn't very good at their job because they could have just googled that sh*t.
Be the first to receive breaking news alerts and more stories like this by subscribing to our mailing list.