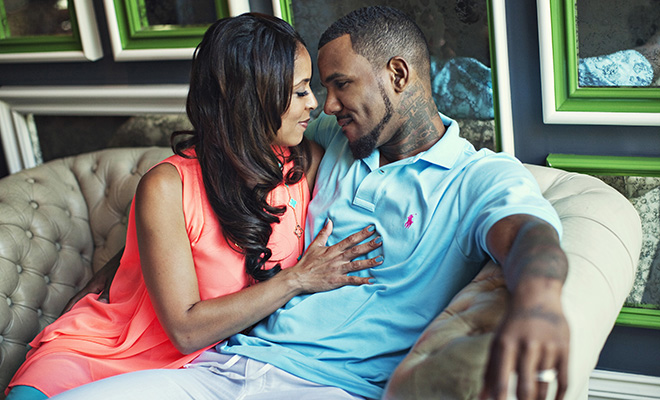 Did Game lay hands on his fianceé/baby mama Tiffney Cambridge?
According to TMZ, Game is the suspect in a felony domestic violence investigation after his on-and-off fianceé Cambridge filed a police report claiming the rapper punched her in the face during an incident that took place March 19th.
In the report, Cambridge claims the two got into a heated argument which led Game to turn violent:
Sources close to Tiffney tell us, Game hit Tiffney repeatedly in the face, injuring her eye socket and breaking her nose. Law enforcement sources say police took photos of her face.

We're told the L.A. County Sheriff's Department has launched a criminal investigation. Sources connected with Game tell TMZ, he acknowledges there was an incident … but the rapper insists he never laid a finger on her.
Following the police report filing, Game released a statement saying he would never put his hands on the mother of his children.
"I don't want to give fuel to these false accusations, but the truth will definitely come out," the 34-year-old rapper told TMZ. "I am always looking out for my children's safety and have never laid a hand on Tiffney."
There's always two sides to every story so who are we to judge? We just hope the accusations aren't true because this could be very bad for Game.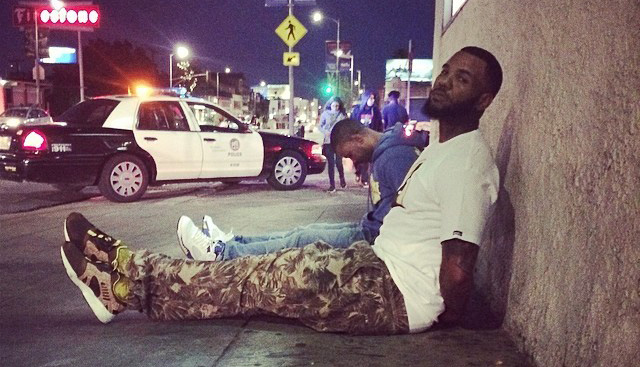 The day before the allegations of domestic violence hit the press, Game Instagrammed this photo of himself handcuffed on the curb on his way to the big house. He captioned the image:
Me & @moneygangworldwide might be headed downtown to the twin towers… Only thing bout going to jail as a rich n-gga is that… We bail out before we take mugshots #F-ckThePolice #BloodMoney #LaFamilia
It isn't clear whether the picture has any ties to the felony domestic violence investigation, but it sure is an interesting coincidence.
We also hear Game and Tiffney are currently shooting the third season of their VH1 reality show "Marrying The Game," which means all of this could potentially play out on TV whenever the upcoming third season airs.
Be the first to receive breaking news alerts and more stories like this by subscribing to our mailing list.