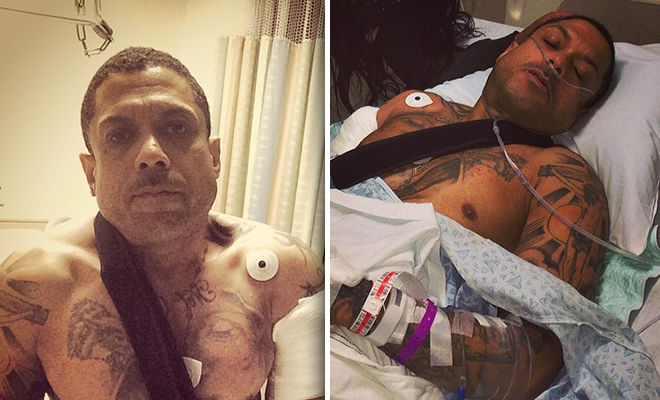 "Love & Hip Hop Atlanta" star Benzino is recovering at a hospital in Massachusetts after being shot by his own nephew en route to his mother's funeral over the weekend, and Zino says he has absolutely no idea why his nephew shot him.
According to the Boston Globe, on Saturday (Mar 29) the Hip Hop media executive (who co-founded The Source magazine and now owns Hip Hop Weekly) was on his way to his mother's funeral in Duxbury, MA, a suburb outside of Boston, when he got into an argument with family members right in the middle of the funeral procession.
Benzino (real name: Raymond Scott) was reportedly shot in the shoulder by his nephew Gai Scott and the 48-year-old was immediately rushed to the hospital to South Shore Hospital with a non-fatal wound.
"There has been growing family tension between Raymond Scott and Gai Scott," said the statement from the district attorney's office. According to the priest at the Plymouth church where the procession was heading, the funeral was for Mary Scott of Dorchester, who is listed as Raymond Scott's mother in her obituary.

Just before noon, as Gai Scott and Raymond Scott were traveling side by side in the funeral procession on Route?3 near Exit 10, Gai Scott allegedly fired several shots from his Bentley into the red Dodge SUV Raymond Scott was driving, according to the statement.

Raymond Scott got out of his car and was driven by a passerby to the Duxbury police department. He was then taken to South Shore Hospital, where he was in stable condition, according to Duxbury Fire Captain John Guilderson.
Gai was arrested and later charged with assault with intent to murder.
Believe it or not, the funeral service for Benzino's mother Mary Scott went on as scheduled, and the preacher said when the procession arrived, one of the limos and the hearse were both stained with blood.
"It was a 12 o'clock funeral… They were a little late," said the Rev. William Williams of St. Peter's Church. "The funeral went on."

When the funeral procession arrived at the church, said Williams, he looked out the door to see the hearse and a limousine both smudged with blood. "They were pretty upset about the death, and this made the sadness even sadder," he said.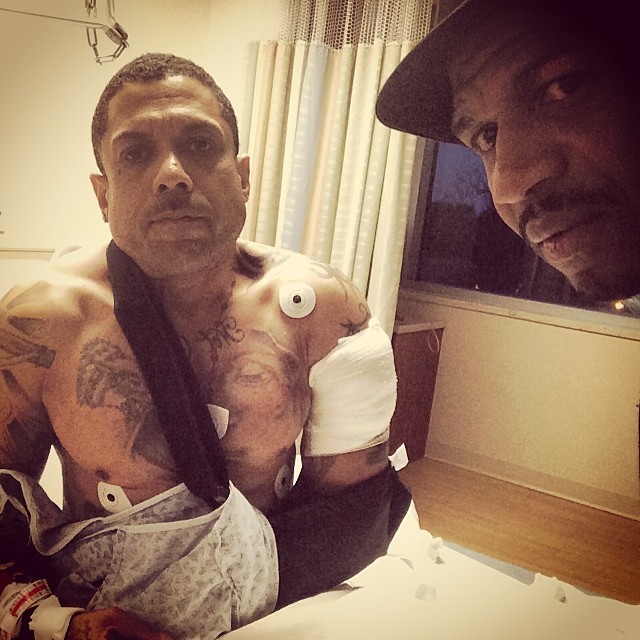 While Benzino has been recovering in the hospital, he's been keeping fans updated through Instagram, where several photos have been posted, including the above selfie via Stevie J's page.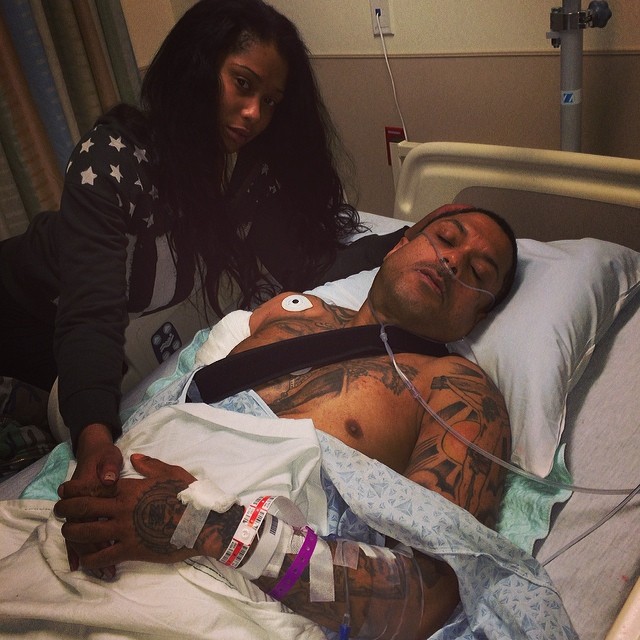 "Feel much better, GOD IS REAL @luvheraltheaheart is my SOULMATE……. MY MOTHER TOUCHED ME, IM CERTAIN," Zino wrote in the caption of one of the photos.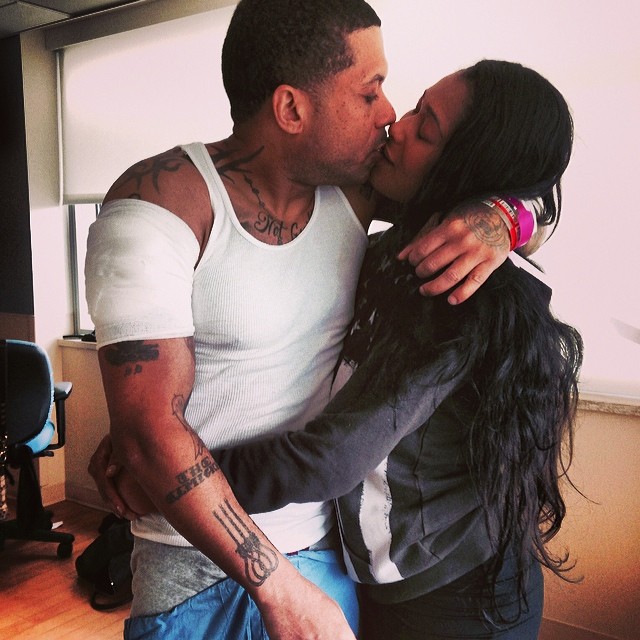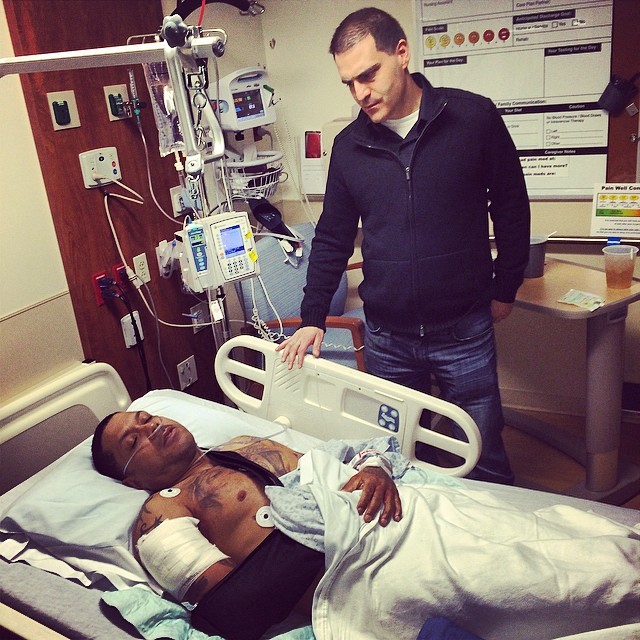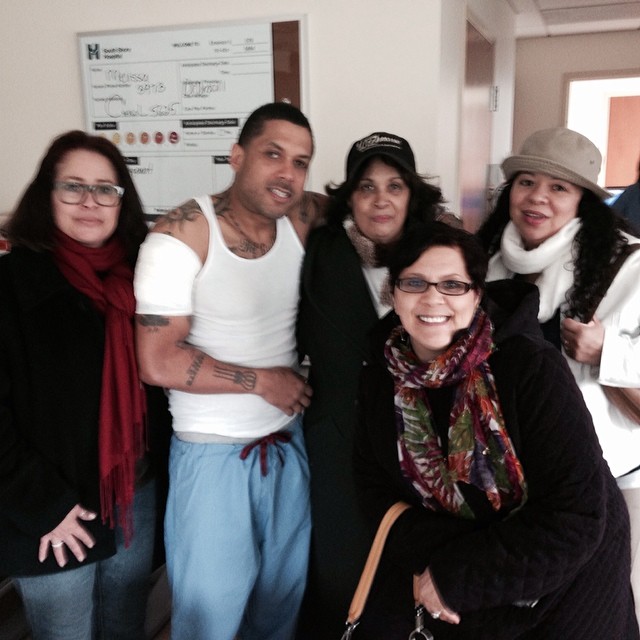 "If it wasn't for these beautiful women driving me to the hospital I wouldn't have made it, thank you auntie GENEVA , Jannine , Rita!!! I LOVE YALL!!!!" he captioned this photo of him posing with his aunties.
Here are a couple photos of Benzino and his kids: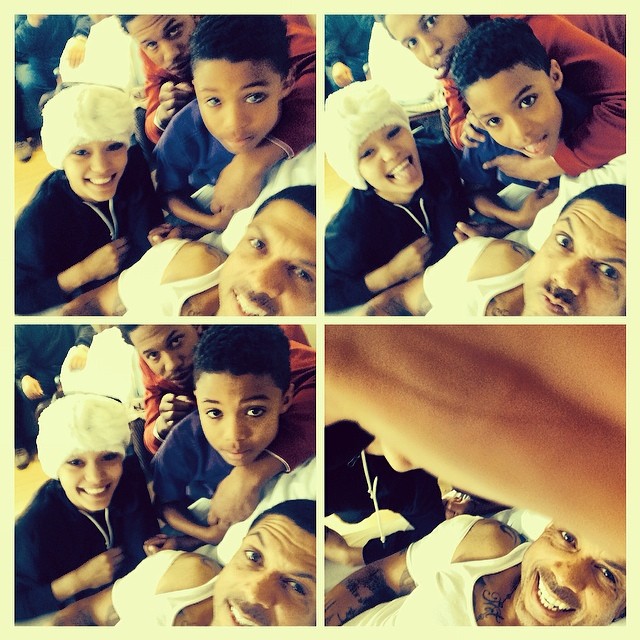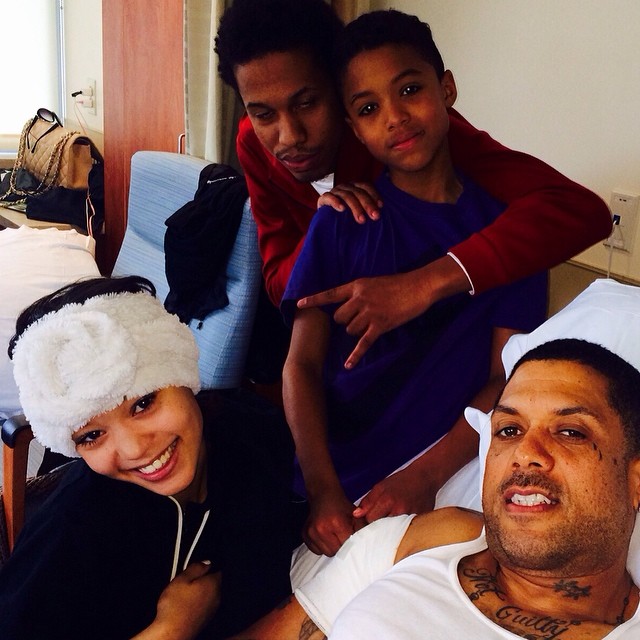 In an interview with TMZ Live on Monday (Mar 31), Benzino said he didn't know why his nephew shot him, but he did hint that there's some bad blood between them (they haven't spoken to one another in YEARS).
Zino said he remembers at least 7-8 shots being fired, and he was hit twice. He sustained a gunshot wound to the arm, and another bullet grazed his back.
Gai Scott said in court Monday that he was acting in self-defense when he opened fire on his uncle.
Be the first to receive breaking news alerts and more stories like this by subscribing to our mailing list.